SitelogIQ Store is now open monthly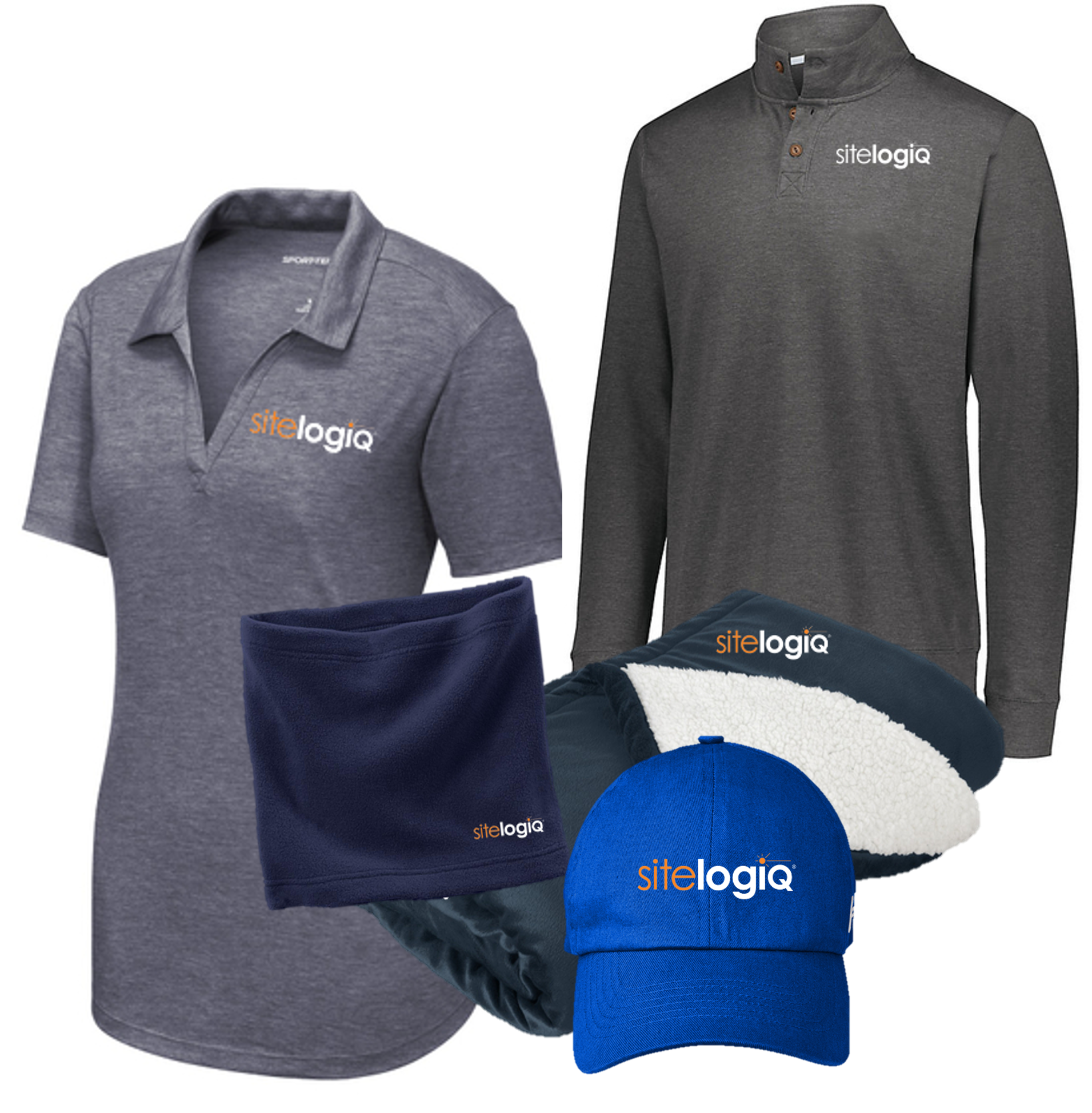 After listening to feedback from the team in last year's September town hall, we began searching for a new store platform that could accommodate more frequent openings. As a result, we've been able to roll out the SIQ store on a monthly basis for all employees to enjoy from the 1st through the 7th of each month.
In the first two months of launching of the monthly store in December, we've had a total of 527 store orders. We're thrilled to see this kind of momentum and excited to see so many sporting the SIQ branded apparel!
LinkedIn employment recruitment campaign
HR and Marketing teamed up to launch a targeted ad campaign to aid in our hiring efforts and help our recruiting team fill open job positions. Another secondary benefit is also general SitelogIQ branding. The goal of the campaign is to drive awareness of SitelogIQ and our current openings, as well as to impact leads for those openings. We're carefully tracking activity and making adjustments as necessary.
The campaign will run for six months and is targeting possible candidates and job seekers in our key states of Minnesota, Indiana, Wisconsin, Michigan, Iowa, Missouri, North Dakota, South Dakota, Pennsylvania, and California. We've further identified titles and experiences of potential candidates to more deeply target and use our ad spend wisely.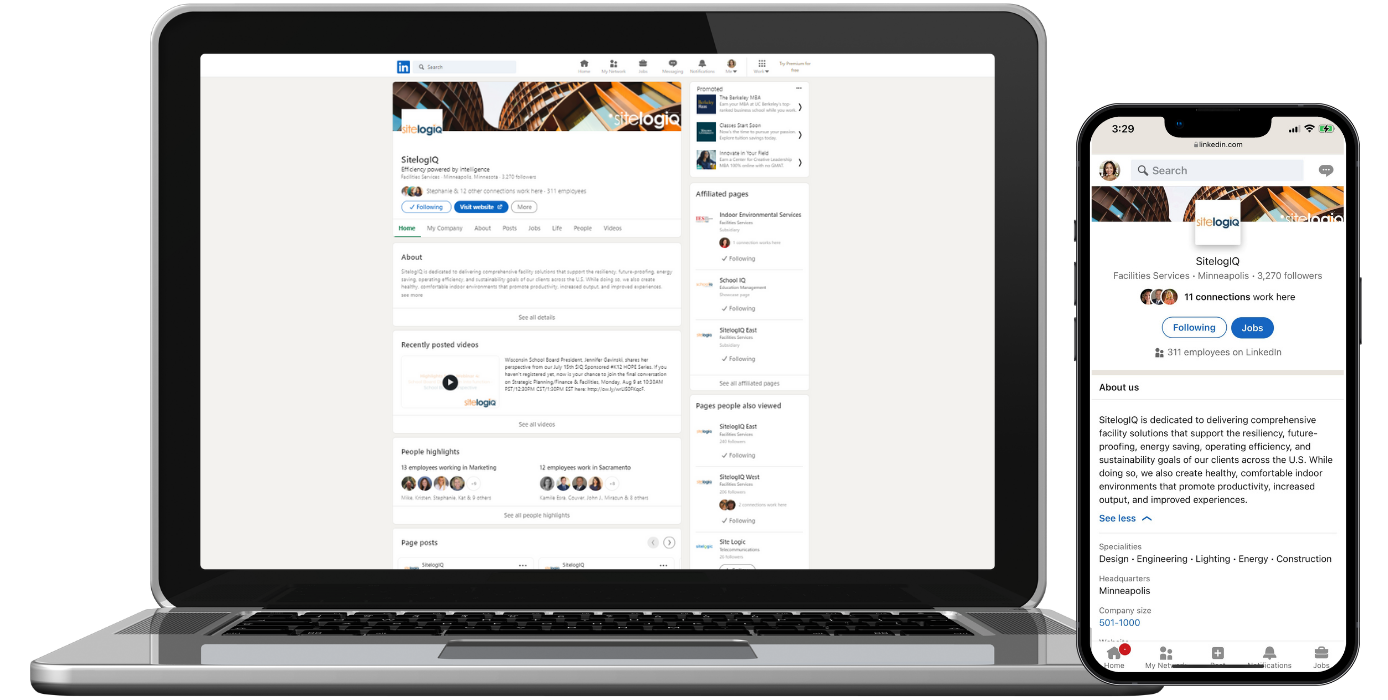 Website Refresh project
During the month of November 2021, we spent time asking and listening with BU presidents in a series of focus groups. We were looking for feedback, thoughts, and ideas, for example, on the objective(s) of the website, what they believe the website should accomplish for visitors, and what opportunities to prioritize as we move forward to refresh the site.
We considered vertical markets to include both public and private sectors, how they differ, where they overlap and discussed the possibility of allowing visitors to self-identify on the homepage. Stay tuned for more updates as we continue this development with our web strategy team.
Customer Videos for West Energy
In November, the West Energy team launched the video project to capture K-12 Superintendent testimonials across a variety of customer sites to showcase how SitelogIQ has helped meet their operational goals and reach an optimal learning environment for students. Sites visited include California customers: Cutler-Orosi, Buttonwillow, and Marysville. And, our Tennesee customer: Metro Nashville Public Schools in Nashville.
Continue to keep an eye out once share the finished product across the organization and our social media channels in the coming weeks. In the meantime, enjoy several behind-the-scene shots while the project was underway! We're absolutely thrilled to have been able to coordinate this effort and, grateful to our customers who were so willing to share their time to be on camera and offer their experience as SIQ customers.
Our Presence at Tradeshows
In collaboration with each of the BUs, we've begun working together and identifying this year's tradeshows to better align the promotion of our presence as well as lend further marketing support where needed.
A few big upcoming shows include AASA's National Conference on Education February 17-19 in Nashville, TN where we will have a significant SitelogIQ presence with at least two Education Specialists from each of our BU regions and hosting a networking event at Blake Shelton's Ole Red, potentially the National School Board Association (NSBA) 2022 Conference in San Diego, CA April 2-3, and C&I's NAA Apartmentalize 2022 June 22-24, also taking place in San Diego, CA.