March 29, 2022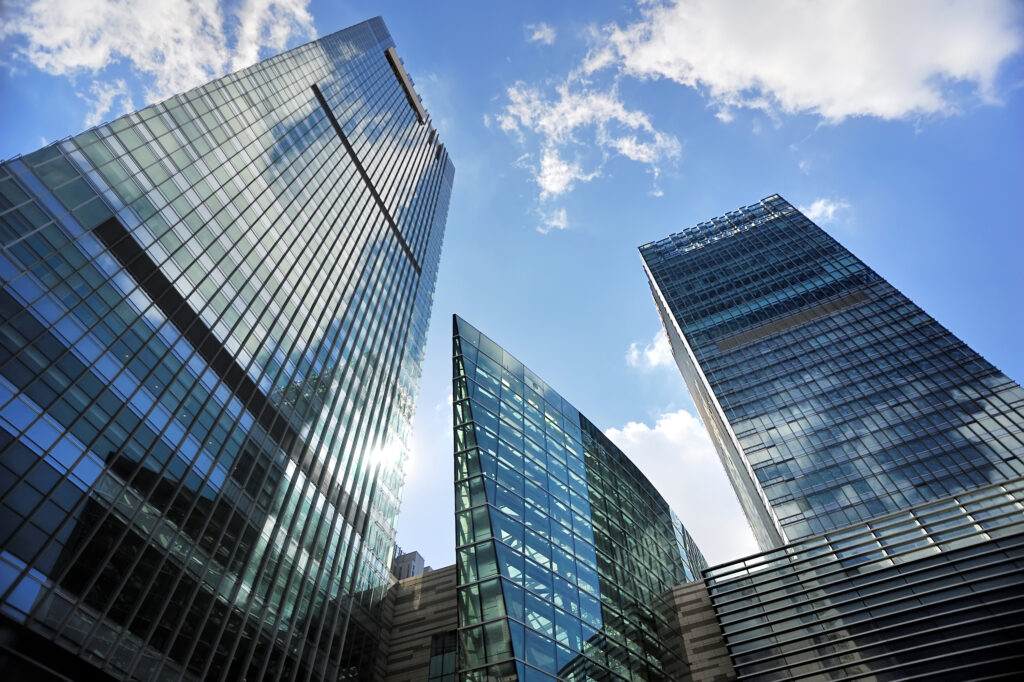 As a result of the COVID-19 pandemic, we've seen businesses closing, employees migrating to work from home, and massive supply-chain delays. As is the case with other markets fluctuating in activity since the start of the pandemic, those in commercial real estate have been finding ways to overcome challenges and adapt through opportunities. With the pandemic threatening to turn into an endemic, our commercial real estate experts at SitelogIQ weigh in on the most recent commercial real estate trends likely to play out in the coming year.
Slower industrial rent growth and increased vacancy
In a recent GlobeSt article, The National Association of Realtors (NAR) predicts the demand for industrial space is expected to remain robust as a result of the increase of online shopping, pressures for speedy delivery time, and the need for warehouses and distribution centers. Construction of industrial facilities is occurring with hopes of matching the high demand for facility use.
Globe St.'s Paul Bergeron notes, "NAR foresees that this construction will lead to slower industrial rent growth of 7.4% on an annual basis from the current rate of about 8.4% as of 2021 Q4 (6.7% in 2021)."  He continues, "the vacancy rate is expected to slightly increase to 5% (4.9% in 2021)."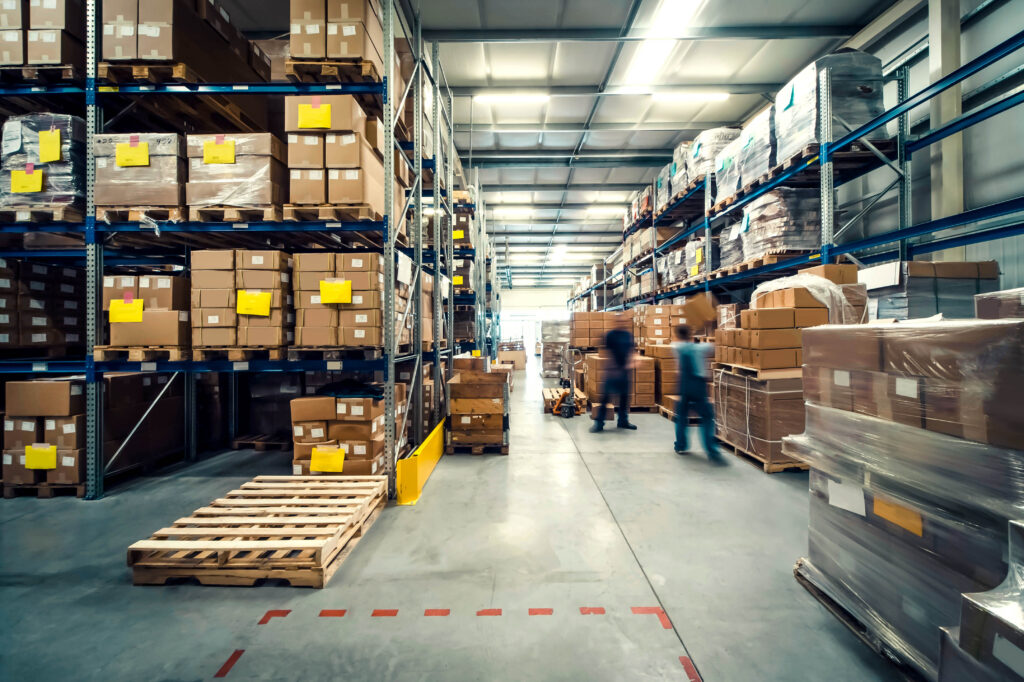 Key Takeaway
However, disruptions and delays to the supply chain aren't stopping. They're likely to continue throughout the coming year. Delays on the shipping of raw materials will persist, causing construction projects to take significantly longer to complete. Due to high purchase demand and limited available industrial facility space, a landlord-favored market will see steady rent growth.
What can I do?
Tenants are increasingly needing better facilities and infrastructure to operate. Thus, companies that own industrial space will enjoy a major opportunity to develop and provide improved facilities. What they'll really enjoy is the increased rent that comes as a result.
High Rental Demand  
The multifamily market has weathered the pandemic better than other markets. One reason for this is high mortgage rates, which motivate people to rent rather than to own.  NAR tells us, "In the multifamily market, higher mortgage rates will boost rental demand as a mortgage payment becomes slightly more expensive. NAR forecasts that the vacancy rate will further tighten to 4.8% in 2022 (5.1% in 2021) and rent growth to average at 10% (7.8% in 2021)." (GlobeSt.)  NAR also notes, "Rental demand is likely to continue to be strong in the West region and New England states where owning is more expensive than renting. Meanwhile, retiring Baby Boomers are likely to fuel demand in the Sunbelt markets, which will boost demand for commercial space (retail and small offices)."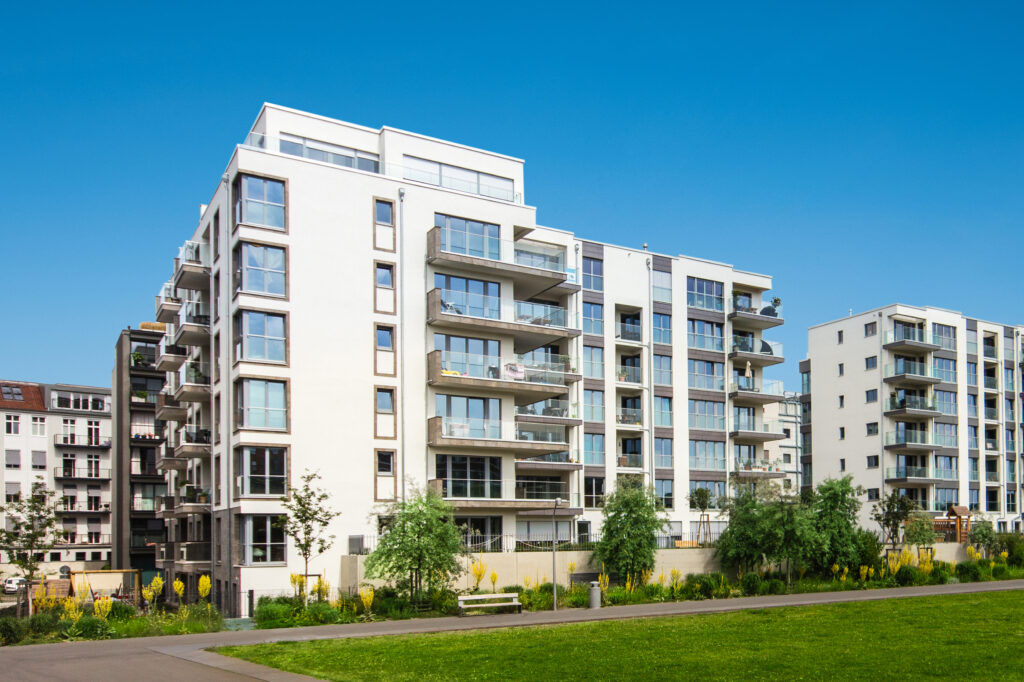 Key Takeaway
With high mortgage rates, the cost of living increasing in many areas, and vacancy rates tightening, we agree that rental demand will continue to remain high.
What can I do?
How does a landlord continue to receive high rents and not lose tenants? One strategy is to offset costs for your renters.  For example, going to sustainable technologies can reduce resident utility costs.. These innovations won't be lost on your tenants, who will see their value as justifying small increases in rent. In this way, multifamily unit owners can retain higher rents by making those costs sustainable for the renter.
In addition to high rental demand, acquisition activity in the market is  high, and building owners are frequently raising capital. When evaluating deals, investors are increasingly looking towards a company's ESG (Environmental, Social, and Governance) initiatives and efforts. This means that building owners  will have the opportunity to differentiate themselves and appear more attractive through building upgrades. Current high rental profits allow  multifamily owners  to invest in their ESG initiatives and get ahead of demanding sustainability preferences.
Continued Retail Growth  
From the start of the pandemic, we've seen outdoor shopping centers continue to be the preferred retail experience for consumers. ICSC even coined the term "lifestyle centers" as a result of the changing nature in retail, between adapting to e-commerce and the boom outdoor strip malls have been experiencing. "ICSC estimates there are nearly 450 lifestyle centers open across the United States," according to Propmodo.  This is due to the fact that "these smaller shopping centers are an answer to questions that have plagued mall owners. Instead of boring, cookie-cutter national chain stores selling products spread across homogeneous indoor spaces, local lifestyle centers offer a more tailored mix of services in a more intimate, communal setting." (Propmodo).
With retail shopping  increasing, NAR predicts continued growth in  retail with declining vacancy rates. "In the retail brick-and-mortar market, growth will continue to be driven by smaller shops such as neighborhood centers, strip centers, and single-tenant stores." NAR also predicts that vacancy rates will continue to decline. "Given the current low vacancy rate at brick-and-mortar stores and with the rise of experiential retail that will drive foot traffic to the malls, vacancy rates are likely to decline further to 4.6%."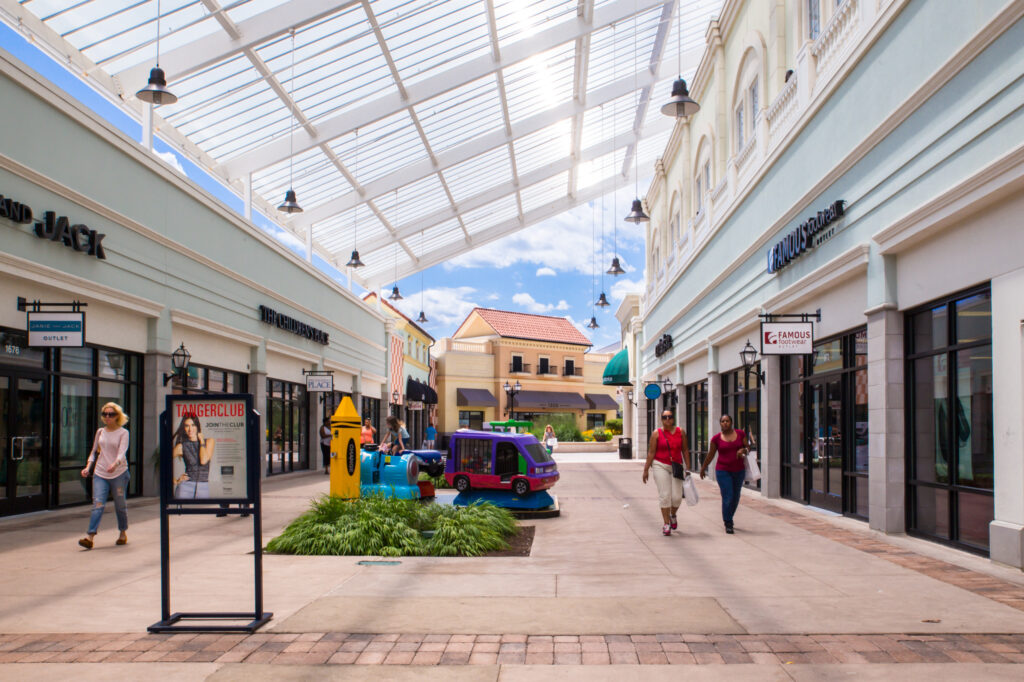 Key Takeaway
With lifestyle centers performing exceptionally well, we anticipate this performance to continue to dominate as the preferred shopping outlet and for the competition for retailers in lifestyle centers to increase rapidly.
What can I do?
With competition increasing, shopping center owners must continue to adapt to shopper and investor preferences. By investing in property upgrades and amenities that  meet rising shopper preferences, shopping center owners can better compete for shoppers. One example of a property upgrade proven to attract shoppers is EV (electric vehicle) charging.
EV chargers improve overall shopper experience and create an attractive retail environment. According to Mike Battaglia, SVP of Sales and Business Development of Blink Charging, "As EV ownership increases, consumers will be on the lookout for retail facilities that have EV charging infrastructure, where they can seamlessly charge their vehicles while enjoying nearby amenities, like shopping at local businesses and or eating at restaurants." He adds that this is particularly true in high-density areas.(Globe St.)
Aside from looking to make investments in amenities and other upgrades, property owners need to attract investors.  Investors consider ESG efforts  critical  factors when evaluating investments. "In 2020 alone, 25% of all investor inflows have already gone to ESG funds (up from 1% in 2014)" (March 2021, Article in Foreign Policy). Shopping center owners will have the opportunity to communicate to investors an inspiring story about not only their differentiation in the market, but their ESG initiatives.
Summary
The pandemic has proven to be very transformative. As with many markets, commercial real estate has faced countless challenges, but also significant opportunities for success. Those who are willing and able to position themselves as agile business owners will have an indefinite leg up against the pandemic environment and all the changes that stem from it. Staying ahead of trends, taking necessary preparations for long-term growth, and mitigating legal risk will be essential throughout the coming times of the pandemic.
Contact our SitelogIQ Commercial and Industrial team to learn more about our commercial real estate solutions today. 
Sources