April 20, 2022
Discover the approach used by leading industrial firms.
Introduction
Manufacturers, distributors and other industrial enterprises have many high-priority initiatives including overcoming supply chain challenges, competing for scarce labor resources, and mitigating rising utility costs. The competitive intensity in the market is as high as it's ever been, and sustainability demands from investors and consumers continue to rise. The need to take action is urgent, pushing industrial facilities to undergo major transformations.
The rising investor focuses on company performance in Environmental, social, and governance (ESG) categories are shaping the transformation of manufacturers and other industrial enterprises. According to a Verdantix/Cority ESG and Sustainability Survey, in 2021 more than 92% of respondents noted they are changing their overall business strategy and model to be more sustainable.
The U.S. Department of Energy (DOE) has been working with U.S manufacturers to improve their energy efficiency and sustainability through the Better Buildings, Better Plants partnership program. In its 2021 progress report, the program shows cumulative savings of more than 1.9 quadrillion BTUs of energy and $9.3 billion in cost savings.
Companies are past just talking about sustainability; they're linking top-level compensation to ESG initiatives. As featured in Manufacturing Global, Siemens has included ESG components in its long-term incentive scheme for all board members and global senior management.
It's clear that ESG programs go beyond meeting environmental, health, and safety (EHS) regulatory requirements; they demonstrate commitment to sustainability, social impact, and good governance practices as core company values and differentiators in the market.
We'll share how well-run sustainability programs can help industrial companies meet stakeholder expectations and stay competitive.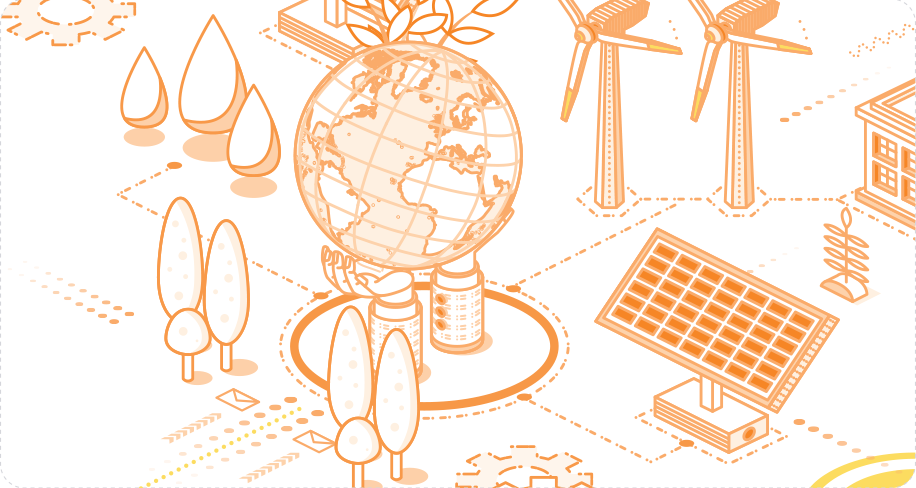 How stakeholder expectations are changing
Sustainability initiatives and ESG programs are no longer reserved for select companies with a green mission. According to the Intersecting Sustainability: ESG and Smart Manufacturing Trends report from MAPI, manufacturers report increased internal and external interest on company ESG efforts. The report says, "Companies are now being asked to deliver value to customers, invest in employees, deal fairly and ethically with suppliers, support communities, and generate long-term value for shareholders. They are being asked to consider and report performance beyond quarterly financial numbers, tying company actions to ESG factors linked to sustainability issues."
Top US manufacturing companies (as ranked by Industry Week) have demonstrated a strong commitment to sustainability:
BWX Technologies has ranked as one of the Investor's Business Daily Best ESG Companies (2020, 2019)
Lockheed Martin has been listed on the Dow Jones Sustainability Indices
Customers and the workforce are demanding sustainability
In addition to features and price, sustainability is a primary consideration for customers.  According to the Green Business Bureau, "Customers and employees are driving the acceleration of this sustainable business trend. A study by Nielson (2018) found that 87% of consumers would purchase from a company based on CSR [corporate social responsibility] issues and 76% say they would boycott one that didn't meet standards. Another study found that 66% of consumers are even willing to pay more for a sustainable product. These numbers have increased in recent years and the trend is expected to continue."
For workers, energy efficiency and sustainability contribute to a more attractive, enticing work environment – an important consideration when competing for scarce resources in the labor shortage. Upgraded lighting and amenities like EV charging stations are good examples of how industrial facilities can use sustainability to attract workers. A 2020 survey conducted by Marsh & McLennan found that employers with an attractive image among young talent have better ESG performance (25 percent higher) than average employers.
Additionally, according to a 2019 Fast Company survey of over 1,000 workers, most millennials stated they would take a pay cut to work at an environmentally responsible company. Another way for companies to differentiate themselves and attract top talent.
Customer reactions to energy efficiency upgrades:

"We had a very good response from our operations people. The members on the floor really appreciated the improved light."   – Kobus Du Plessis, Senior Engineering Manager – EFCO

"Employees are more satisfied with their workspace, we have optimized resources by eliminating lighting maintenance from building maintenance staff."
– Energy Manager, Large Industrial Distributor
Investors are looking at sustainability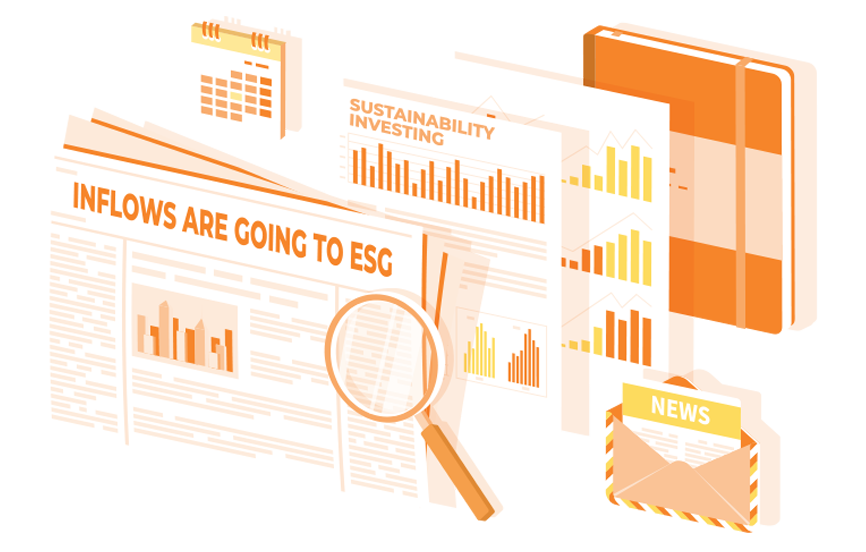 ESG is now being factored into consideration by investors. With evidence that ESG performance is a strong indicator of a company's resiliency, investors are more often looking toward a company's ESG initiatives and efforts.
The world's largest money manager made headlines in 2020 by publicly announcing an intention to prioritize ESG: "BlackRock is overhauling its investing strategy to make sustainability the 'new standard for investing,' which will include launching new active and passively-managed funds that focus on socially responsible investing." CNBC
Investors are also moving away from investing in companies that don't have a strong ESG story. In the Harvard Business Review, president and CEO of State Street Global Advisors Cyrus Taraporevala noted, "ESG issues have become much more important for us as long-term investors. We seek to analyze material issues such as climate risk, board quality, or cybersecurity in terms of how they impact financial value in a positive or a negative way. That's the integrative approach we are increasingly taking for all of our investments."
Companies that lack a strong ESG program are at risk of losing access to capital and activist investors. Exxon made headlines when an activist hedge fund unseated several Exxon Mobil board members. Reuters called the unseating the first big boardroom contest at an oil major that makes climate change the central issue.
Without being proactive and creating a plan, industrial companies are at risk to lose control of the narrative of ESG initiatives and being forced into strategies and execution plans by investors. Today, manufacturers, distribution facilities, and other industrial companies are feeling the growing urgency to move forward quickly with ESG programs for many reasons, including the need to meet regulatory pressure as well as customer, worker, and investor demands.
What successful sustainability programs can do
Industrial facilities are meeting the multiple demands for sustainability by using formal ESG programs. A well-planned, successfully implemented energy efficiency program has multiple benefits, including reduced energy costs and addressing deferred maintenance risks. A sustainability program also helps the company become well-positioned to access "green" capital and compete for customers and workers.
Mitigate deferred maintenance risks while reducing costs and enhancing the work environment
When decisions are made based on short-term planning instead of long-term sustainability goals, projects that involve replacing and upgrading equipment such as lighting are often delayed or deferred. However, in addition to consuming more energy than needed, outdated equipment can also be a safety hazard. As industrial facilities implement automation, lighting requirements need to be reevaluated for optimization.
Replacing inefficient lighting is just one example of an upgrade that can result in yearly ongoing energy savings as well as an improved environment for workers and reduced strain on maintenance. Solar, PV, IoT, and HVAC equipment improvements can also benefit finance, safety, and maintenance. According to the EPA, ventilation and HVAC systems are frequently the focus of energy initiatives for pharmaceutical manufacturing.
Increasing investor confidence and trust
A mature ESG program with centralized on-demand data will stand up to greater investor scrutiny and increase disclosure requirements as well as increase stakeholder trust.  Dashboard-style, easy-to-compare figures show exactly what's happening with finances and environmental considerations. Full transparency increases accountability and trust between all partners.
Benefits of a successful sustainability program:
Improve working conditions to help attract and retain talent
Get ahead of increasing investor pressure
Reduce business risks by increasing climate resiliency
Mitigate deferred maintenance risks while reducing costs
Provide data and reporting to increase stakeholder trust
What is a best practices approach to sustainability?
Many companies have dedicated environment, health, and safety (EHS) committees in place, and often sustainability initiatives fall into the EHS category. However, the scope of some ESG projects can be overwhelming, particularly when EHS efforts aren't centralized. According to the EPA, companies can progress further on the path to sustainability in several ways that include addressing sustainability in a "coordinated, integrated and formal manner, rather than in an ad hoc, unconnected and informal manner."
A centrally-managed sustainability program is the best approach to meeting sustainability objectives. Scaled-up, nationwide programs can take advantage of centralized resources to deliver results that outperform smaller, scattered initiatives. Centralized sustainability program owners are sustainability experts that know how to find capable, reliable partners to coordinate projects across facilities to maximize rollout efficiency and minimize disruption to workers. An experienced sustainability partner can provide the means to collect data to track and share progress with stakeholders.
The below table rates centrally managed programs compared to decentralized programs:

Snapshot of a mature, centrally-managed ESG program
A well-implemented ESG program will include most or all of the following:
Multi-facility, multi-solution opportunity analysis
Comprehensive implementation roadmap with a multi-year capital plan
The total cost of ownership considered, with quality standards enforced
Executive sponsorship with centralized ownership and decision-making
Pre-approved vendors and rapid contracting mechanism
At least 30% of facilities are addressed each year
On-demand data showing work planned, in progress, and completed
Common obstacles that prevent taking the best approach, and how to overcome them
Even after the need for a sustainability program is understood, multiple obstacles frequently prevent industrial owners and operators from taking a centrally-managed sustainability approach. The table to the right summarizes common obstacles and the solutions to overcoming those obstacles.
Obstacles

Solutions to overcome obstacles

Time/Bandwidth

Extend program management to an ESG expert

Expertise

Copy the playbook from other similar companies that have had success with their sustainability programs
Set standards and work with experts that can meet those standards
Rely on an expert partner to handle planning, capital allocation, management, and execution

Lack of buy-in from management and local decision-makers

Showcase studies of other companies that are successfully implementing sustainability programs
Gather input from other plants/facilities
Build the business case with financial and non-financial benefits

Capital

Take advantage of financing options (CPACE, EAAS, leasing)
Have corporate finance sign off on funding in a planned budget
Take a portfolio-wide view so that higher ROI projects can subsidize lower ones

Concern about project failure or poor outcomes

Select partners that have a successful track record of sustainability implementations
Focus sustainability initiatives on mature, proven technologies
What financing option is best for me?
CPACE

Best for businesses interested in longer-term financing; easily transferrable with property sale

EAAS

Best for businesses with no desire for risk or an additional debt

LEASING

Best for businesses with high confidence in project returns and those that want to preserve capital for core initiatives
When you should partner with a sustainability program expert
Leading manufacturing companies, distribution facilities and other industrial companies are already benefiting from their sustainability programs. If there is no sustainability program in place at a company, if the program isn't delivering expected results, or if projects are stalling, then it's time to look at partnering with a sustainability program expert.
Signs that a sustainability program has room to improve:
Reactive projects with minimal long-term planning
Project-by-project budgeting with local decision-making
Projects taking longer than 1 year to complete
Minimal warranty and after-service support
Local teams dissatisfied with results
Data to track and share progress is difficult to access or unavailable
A partner that has a proven track record of rapid roll-outs can ensure that plans translate into action so you benefit from energy efficiency upgrades as soon as possible. Experts can slash project time by relying on nationwide networks and resources to complete projects on time. Experience working with industrial facilities is imperative to minimize disruption.
Lost savings add up every month that an energy-efficiency project is delayed. Warranty and after-service support can be instrumental in preserving value. And, a templated sustainability program that is approved by senior leadership makes it easy for multiple facilities to enroll in so they can complete sustainability initiatives.
Summary
Companies that own or operate industrial facilities are faced with increasing demand for sustainability from multiple stakeholders including investors, customers, and workers. The best practice approach to successfully meet sustainability demands and remain competitive in the market is to use a centrally-managed sustainability program.  Working with the right sustainability partner can help ensure that your sustainability programs are executed efficiently and that you are receiving all the benefits from a centrally-managed approach.
About SitelogIQ
SitelogIQ delivers turnkey energy efficiency and property improvement programs that reinforce the sustainability, financial, and resiliency goals of facility teams and corporations across the U.S.
What we offer:
A centralized project approach that has helped our clients achieve energy and operational savings.
Nationwide expertise
Implementation expertise to see projects through to completion
The SitelogIQ's team experience includes:
1900+* completed industrial projects
$3M+* annual energy savings
$2M* utility rebates secured
$425,000,000 total bonding capacity
*since 2018
"SitelogIQ had a great deal of experience…we were able to work around operations without any disruption." -Alan Powell, Terminal Services Manager, West Basin Container Terminal
Learn how to use multi-facility energy management and sustainability plan as a strategic advantage. Ask us for an expert assessment or, give us a call 855.581.6484.