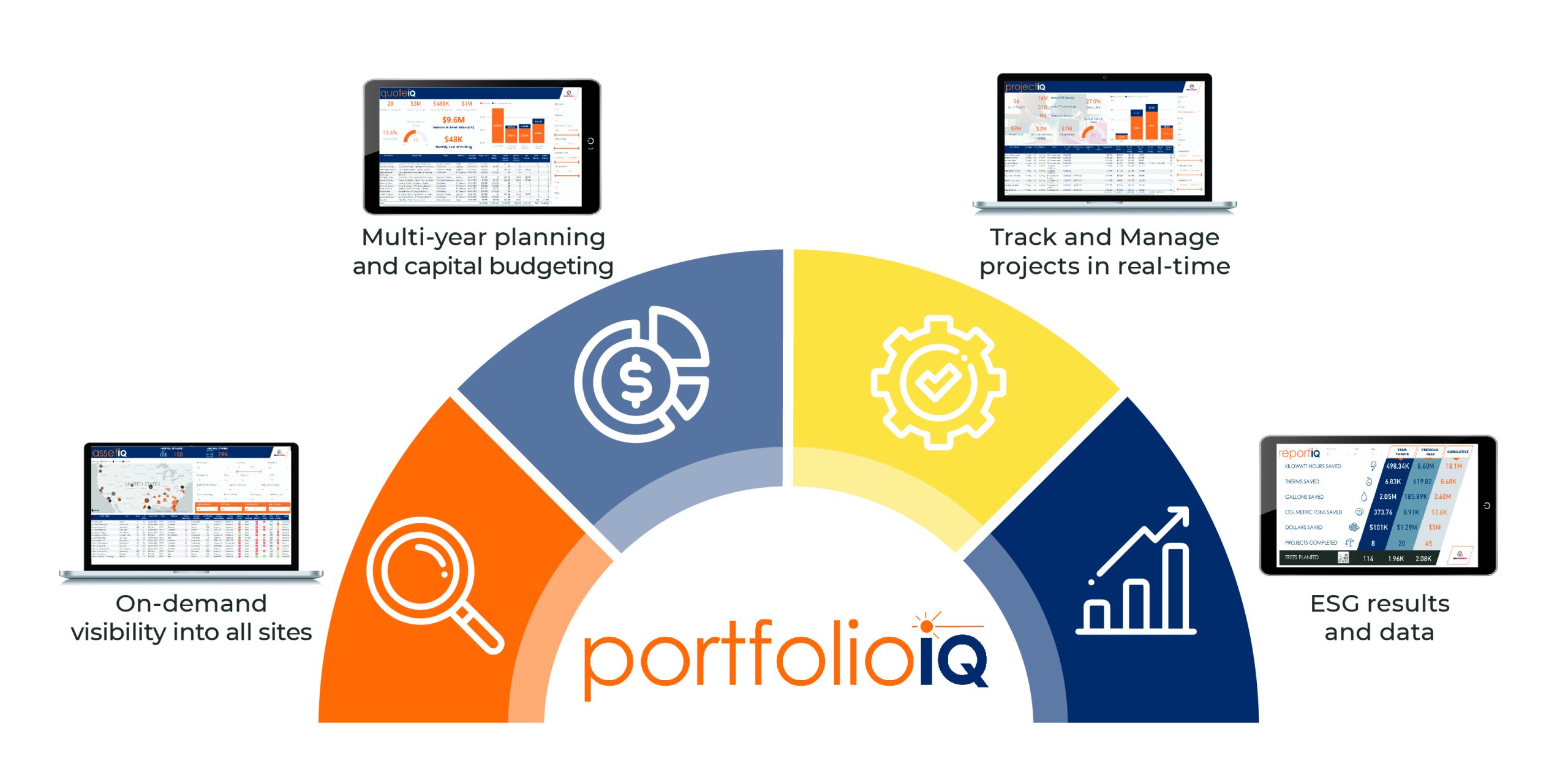 YOUR STAKEHOLDERS WANT ESG DATA
In order to showcase sustainability progress to investors, customers and employees, companies are turning towards ESG data to support their efforts. But leveraging this data presents a challenge. Having a centralized location of accurate ESG data, being able to quickly access metrics and share program tracking and reporting are all critical components of successful ESG initiative.
In fact, according to a recent Ernst & Young LLP Study, 55% of companies are housing ESG data in spreadsheets, and the collection and reporting of ESG information remains a highly manual process. Additionally, when asked to rank the level of automation of current ESG reporting processes, respondents gave an overall score of 3.5 out of 10.
EASILY ACCESS, REPORT AND SHARE YOUR ESG INITATIVES
Enter PortfolioIQ: As part of our streamlined approach, PortfolioIQ is a web-based platform that helps launch, expand, and accelerate your ESG initiates. The on-demand dashboard provides optimal visibility, insights and tracking throughout every step of the program process.
Enable your organization to make fast, data-driven decisions while meeting stakeholder demands.