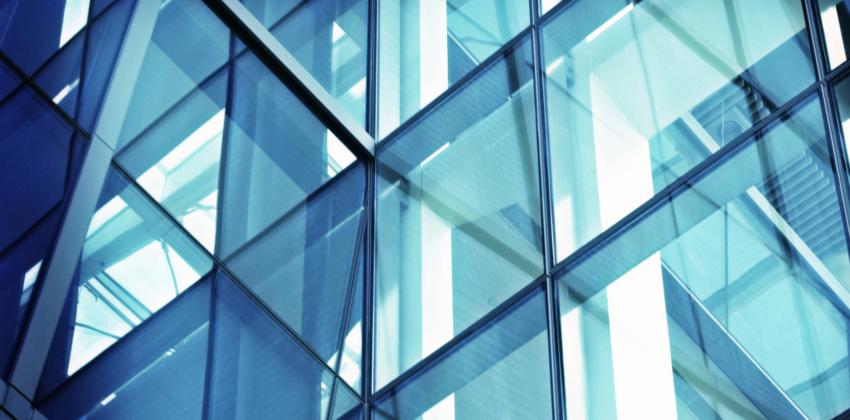 One of the Leading suppliers in commercial architecture prioritizes employee health and safety through sustainability upgrades.
The Company: A Global Leader in Manufacturing for Commercial Architecture
Headquartered in Minneapolis, MN, Apogee Enterprises is a leading supplier of architectural products and services, providing architectural glass, aluminum framing systems, and installation services for commercial buildings.
Apogee's Architectural Framing Systems segment operates a major facility in Monett, Missouri, that manufactures products under the EFCO brand. Apogee's team in Monett prides itself on providing customers the highest level of quality, innovation, value and service. To achieve this, they adhere to principals and values that shape the organization, including manufacturing excellence, environmental stewardship, and dedicated
customer service.
The Challenge: Shifting Towards a Centralized Approach
Apogee is committed to environmentally sustainable practices in all its manufacturing operations. The company constantly seeks new ways to reduce energy consumption and waste across its operations.
The company identified an opportunity at the EFCO operation in Monett to proactively upgrade the facility with LED lighting to reduce carbon emissions, utility costs, and improve the health and safety of their employees.
Running against a tight timeline of 60 days, the importance of executing this project across the 700,000 sq ft facility was urgent to secure year-end capital findings, eliminate safety concerns and reduce energy costs and GHG emissions.
"I was pleasantly surprised with the efficiency and speed of the installation crew. Installations happened during the night shift which minimized the impact on production. If you didn't know they were installing LED, you wouldn't know. There was no evidence anything was going on in the plant, and during installation, you could see the difference between the existing fluorescent and the new LED."

Kobus Du Plessis, Senior Engineering Manager – EFCO
The Solution: Consultative Guidance and Seamless Implementation
SitelogIQ presented EFCO with a project plan that would meet EFCO's needs with custom-designed LED lighting solutions while retrofitting and replacing the facility's existing fixtures. SitelogIQ took the lead, working closely with EFCO's on-site staff, to coordinate the optimal construction schedule for a high-functioning 24/7 operation with unique and hazardous areas.
SitelogIQ replaced outdated and inefficient linear fluorescent fixtures that had degraded over time and installed new LED Luminaires that addressed key facility concerns such as increasing light levels over critical operating areas and more.
SitelogIQ's expertise in manufacturing environments proved valuable as the team was able to execute the project successfully in 45 days, beating EFCO's timeline requirement.
The Results: A Sustainable Environment that Exceeds Goals
1.8M annual energy reduction (kWh)
$166,000 annual energy cost savings
Created a Safe and Healthy environment: Underlit areas were improved to eliminate safety hazards
Significantly Reduced Energy Costs: Replaced outdated and inefficient linear fluorescent products that were driving costs up
Improved Operational Efficiency: Higher light levels provided adequate visibility to workers operating in the plant
Reduced Maintenance Efforts for the Coming Decade: High-quality solutions warrantied for over 10 years
"SitelogIQ met our environmental requirements for removing and replacing the existing lighting. We have very good responses from our operations people, the members on the floor really appreciate the improved light."

Kobus Du Plessis, Senior Engineering Manager – EFCO