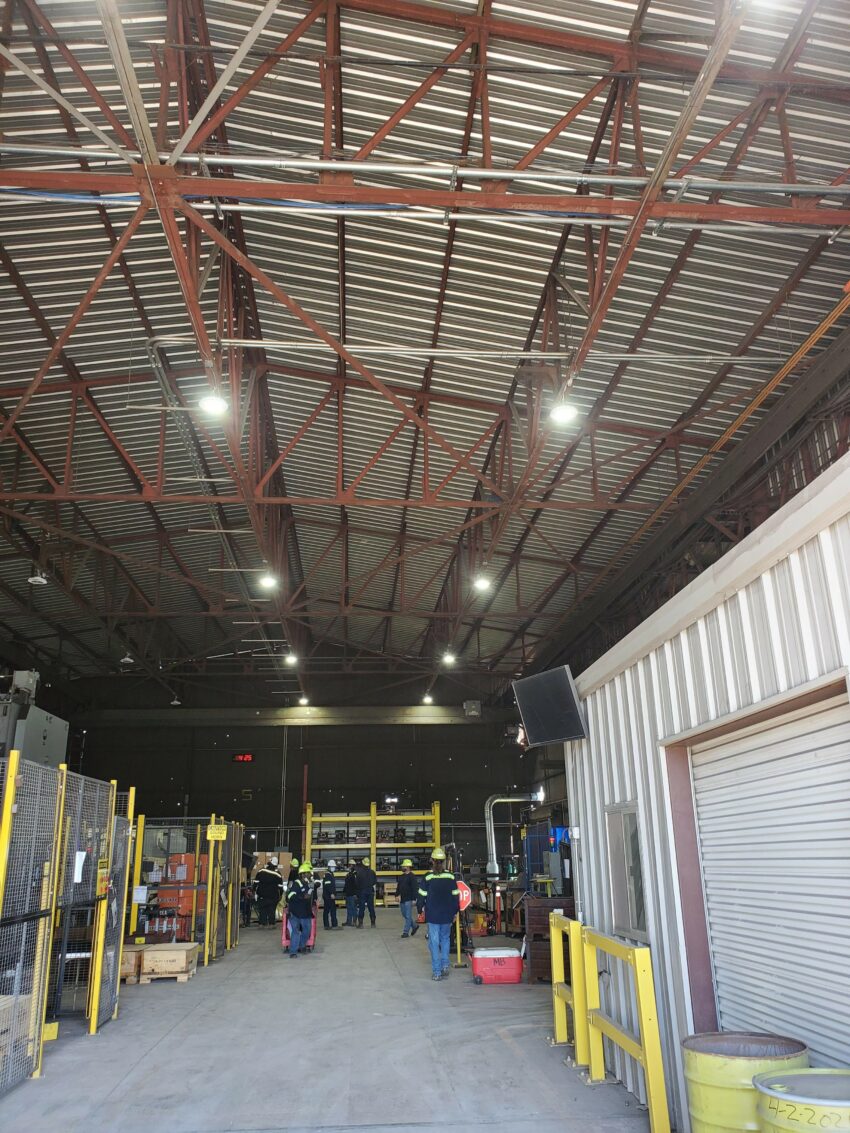 CRH is the leading building materials company in North America and the world. They manufacture and distribute a diverse range of superior building materials, products, and solutions, which are used extensively in construction projects of all sizes.
As a leader in the industry, CRH understands the contribution it can make to society as they strive for carbon neutrality. Through its dedication to climate action, they are committed to ensuring its products are part of the solution to climate change and has set an industry-leading target to reduce greenhouse gas emissions by 25% by 2030.
The Challenge: Rolling out multi-facility energy efficiency upgrades
In order to aid the customer's overall sustainability goals, they recognized the need to implement energy efficiency upgrades across its various operating companies. Rolling out energy efficiency solutions to multiple facilities in the portfolio presented a challenge.
Working against a tight timeline, CRH knew they needed to find a better way to roll out consistent, energy-efficient upgrades in a short period of time.
The Solution: Standardizing an energy efficiency program
The customer was moved to take a programmatic approach and/or work with SitelogIQ by trying to standardize energy efficiency initiatives across various operating companies in the portfolio. They needed a partner who could turn around the work in a short timeline and had the scale to do so nationally. Additionally, the customer set an industry-leading target to reduce greenhouse gas emissions by 25% by 2030 and needed a partner to support this.
Being mindful of its sustainability goals and timeline requirements, the SIQ team presented CRH with a results-driven energy efficiency plan. Taking a proven centralized approach to energy efficiency would allow CRH to meet its sustainability goals in a timely manner.
With a thorough understanding of the customer's operating environment and the nationwide scale to quickly implement upgrades, SitelogIQ was able to successfully upgrade 12 facilities in 2 months with LED lighting, exceeding CRH's timeline requirements.
SitelogIQ's centralized approach to energy efficiency allowed CRH to roll out a standardized LED Lighting program to all their operating companies.
The Results: Streamlined Energy Efficiency Outcomes
SitelogIQ's single-point program management, rapid execution and nationwide scale enabled CRH to standardize all energy efficiency initiatives and accelerate sustainability progress across all operating companies.
Reduced Operating and Maintenance Costs
LED lighting reduced utility and maintenance costs, resulting in significant cost savings.
 Streamlined Project Control
Consistent processes and an experienced partner accelerated project operations to give CRH better control over the upgrade outcomes.
Improved Facility Conditions
LED lighting solutions provided brighter light levels which increased visibility throughout facilities, especially critical operating areas for on-site workers.
Reduced Safety Risks
Properly light areas throughout facilities reduced the risk of on-site accidents.
We are very pleased with the work conducted by the SitelogIQ team; it was completed in the timeframe that we required. You are truly a great partner for CRL. SitelogIQ knocked it out of the park!

Lauren Underwood, Director of Logistics and Facilities, C.R. Laurence Co.