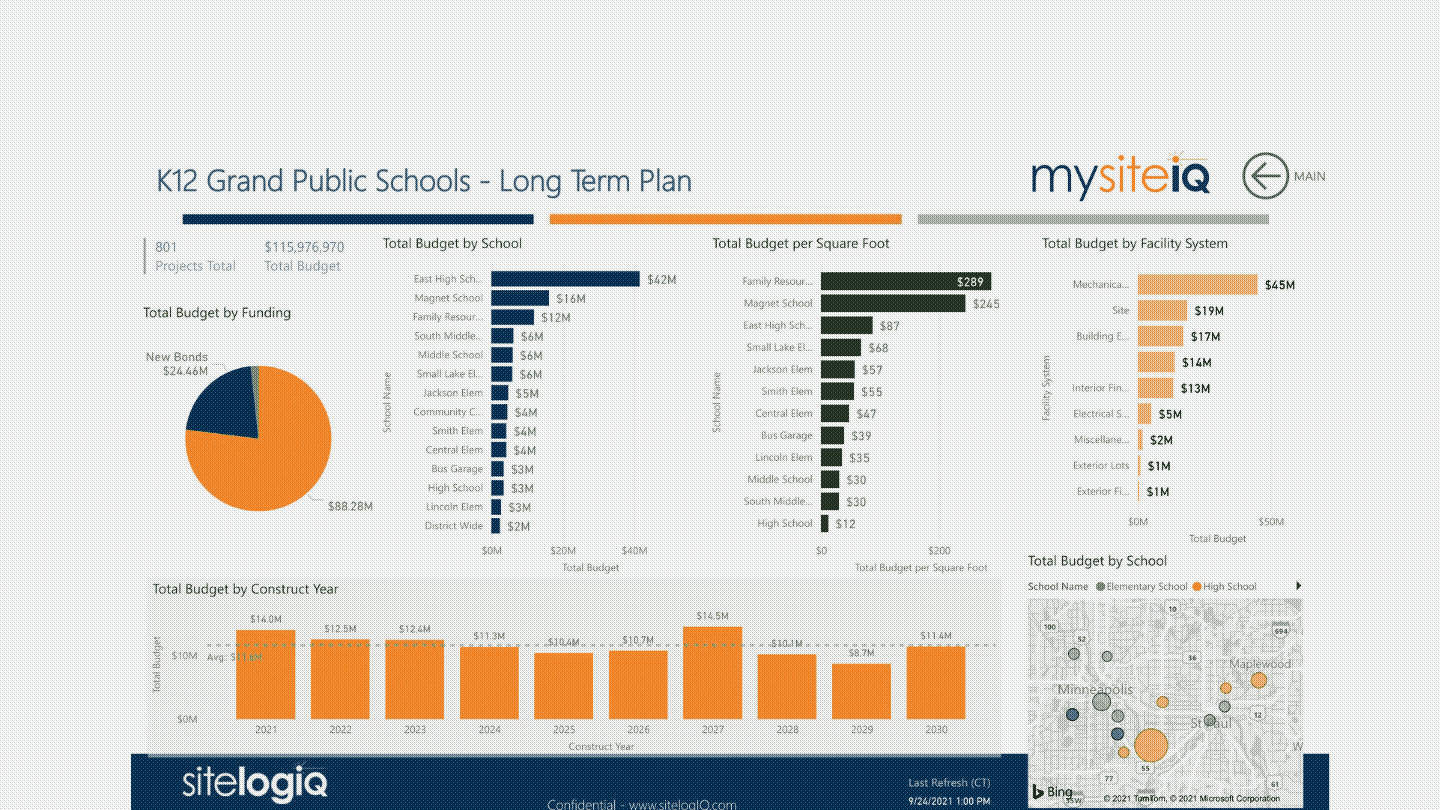 Facility owners everywhere share one challenge: Even well-maintained assets have a finite useful life.
Too often, the focus remains on the short-term needs of buildings and occupants, so when expensive replacements such as roofs, boilers, and ventilation systems to name a few, become a necessity the funds aren't readily available to pay for them. At SitelogIQ, we offer a proprietary tool, called mySiteIQ, to help prepare our customers for these eventual deferred maintenance expenses. We work with building owners to develop two program plans – a comprehensive Master Facility Plan (MFP) and Long Term Facility Maintenance (LTFM) to allow proper planning and limit risk.
So how do these plans help and what is the difference between them?
A MFP is a comprehensive facility plan that includes all building needs required to support owners' objectives. This plan takes into consideration everything from the blacktop to rooftop, including space use requirements, technology, and programming needs.
Conversely, a LTFM Plan is focused on maintaining the existing assets, it is primarily focused on the physical needs of a facility. In short, an LTFM Plan is a part of the client's Master Facility Plan but focused solely on maintaining the building environment for comfort, energy, safety, and security.
We pinpoint top priority projects, funding options, and manage multiple projects with different funding sources.
"SitelogIQ covers architecture, engineering, and construction management types of activities all under one roof, so it's very easy at that point to let them be the one-stop-shop and have that synergy that's created with the ability to do that.  I've been very satisfied with the relationship we've had with SitelogIQ over the 14 years we've been involved with them."

John Toop, Director of Business Services for Hopkins Public Schools
To learn more about the phases of our Facility Planning Process:
With every MFP, there will be more desired projects than available funding so the importance of a rigorous process to identify top priorities is critical to proper planning.
SitelogIQ works with building owners by ranking all projects and scoring them using a prioritization system. To assist in determining priority levels, our team provides an asset condition of all major equipment based on its age and condition. Some issues like code compliance, or health and safety are prescriptive, while other criteria are more subjective and must be determined by the facility owner. This data is then used to generate a score, which allows us to allocate each of the priority projects to future years when funding comes available.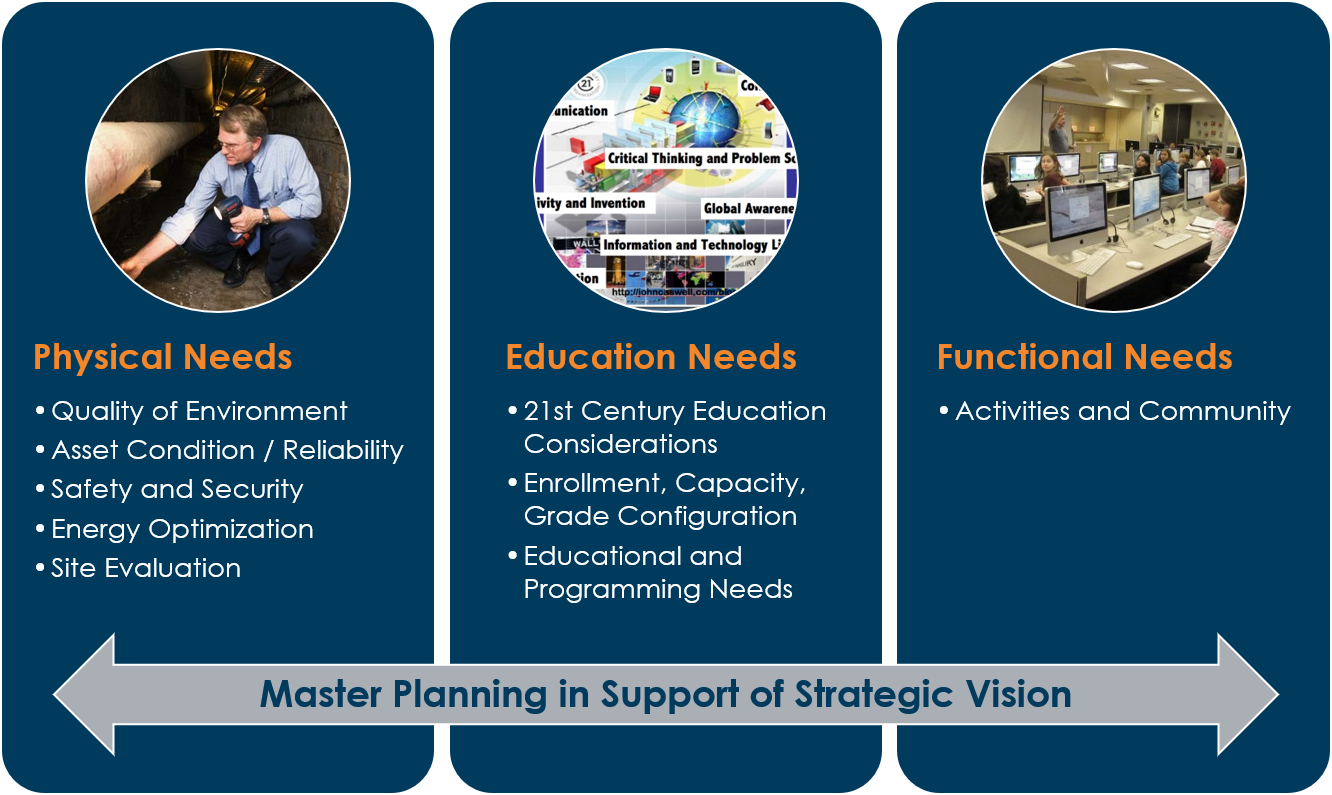 mySiteIQ helps customers to focus on their facility's physical needs over the long-term and within funding constraints.