October 18, 2021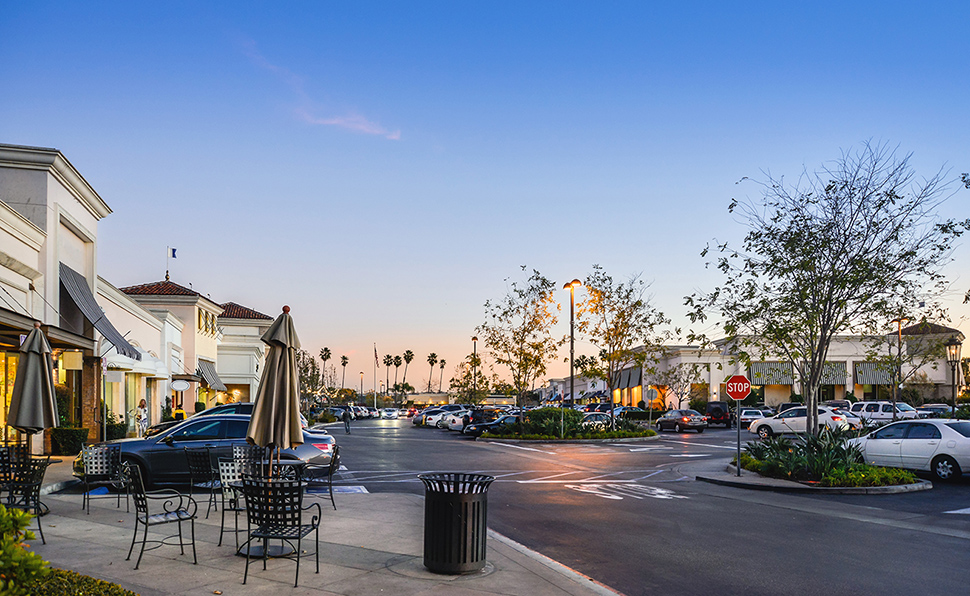 Coming out of the pandemic, retailers experienced massive upheaval. Consumer preferences and shopping patterns quickly shifted and are unlikely to revert back to pre-pandemic behaviors. Investor interest in retail properties remains strong, but expectations have changed. In order to thrive and remain competitive, shopping center owners must adapt to the rapidly changing market. Many shopping center owners are considering sustainability and ESG (environmental, social, and governance) initiatives as a key part of their strategy to meet changing conditions. In this article, we'll explore the following topics to understand the retail market and how sustainability affects adaptation:
Retail market trends and implications
Why ESG is a part of an effective strategy to adapt to market trends
How to implement an effective ESG program
Retail market trends and implications
The shift to online shopping isn't likely to go away. A McKinsey article1 about how U.S. shopping behavior is changing says, "Consumer intent to shop online continues to increase, especially in essentials and home-entertainment categories. More interestingly, these habits seem like they're going to stick as U.S. consumers report an intent to shop online even after the COVID-19 crisis."
With the increase of buying online, shoppers are more inclined to pick up orders in stores. Retailers must be able to meet this demand by tailoring their environments to these shopper expectations. According to research from Colliers (reported by Globe St.)2, "One-third of all digital retail sales will be fulfilled by stores… In 2020, just under 22% of digital sales were fulfilled by omnichannel methods. This continuity has compelled retailers to adapt their store operations to manage the influx."
The shift to online shopping has made it critical for retailers to respond proactively to shopper expectations. The need to get ahead of the competition and better compete is pushing retailers to create desired shopping environments that will drive traffic to their brick-and-mortar stores.
Shopping center owners are focusing on providing an experience-driven environment to help attract shoppers.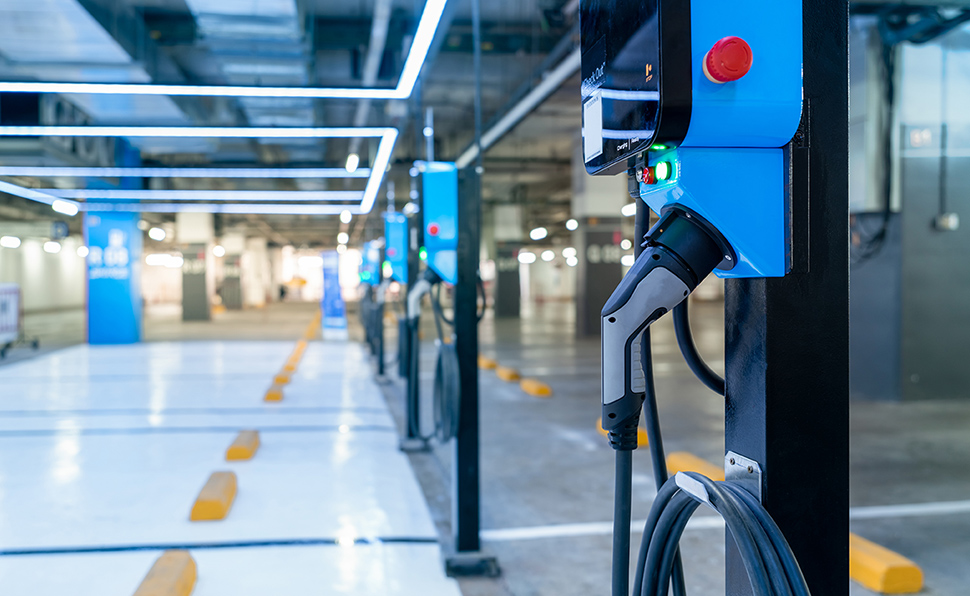 According to Fortune3, "Experts also say that post-pandemic shoppers will be even more demanding: After being forced to stay close to home, they're looking for better and convenient services and experiences."
Industry leaders such as Simon Property Group have already prioritized the importance of meeting shopper preferences. "Simon is committed to providing convenient amenities [such as EV chargers] for our customers," said Mona Benisi, Simon's Vice President of Corporate Sustianability4.
Clean and safe environments are also increasingly important to shoppers. According to McKinsey research5, "US consumers have already started to change their behavior in response to hygiene concerns… 79 percent of consumers intend to continue or increase their usage of self-checkout in retail after COVID-19. Millennials and Gen Z are the widest adopters of contactless activities."
Along with extra services such as EV charging stations, curbside pickup, and contactless payment, lighting quality, and healthier indoor air quality can help meet consumer preferences and attract shoppers. Brixmor Property Group continues to focus on transforming their shopping centers6 with enhancements including improved lighting, new pylon signage, parking lot upgrades, and more. In the company's 2020 Corporate Responsibility Report7, Jim Taylor, CEO and President of Brixmor Property Group said, "We invest in our properties to make them more engaging and relevant to the communities we serve."
Professional lighting design provides a comfortable, safe, attractive environment desired by shoppers and can also contribute to energy savings. Investing in shopping center environments can be a strategic advantage for shopping center and retail owners.
Investors are still interested in retail, but their expectations have changed.
The CBRE 2021 Real Estate Market Outlook for retail8 says, "private equity and venture capital funds are actively seeking to finance new retail ventures provided they offer justifiable risk-return rewards."
Interest is still high in the market for retail ventures, making it essential for shopping center owners to meet changing investor expectations.
Well-executed ESG programs make good financial sense, so it's not surprising that investors are looking at ESG initiatives when they evaluate retail opportunities. A ShoppingCenters.com (DMM) article9 says, "As consumers set the environmental and social agenda, the retail industry is responding in order to win their business. ESG criteria are increasingly used by investors and REITs to judge which companies to back."
Corporate social responsibility is also an important factor that investors are focusing on. The McKinsey article1 concludes that "As retailers contemplate the changes in consumer behavior, they will need to adjust their strategies and execution to adapt to the new norms, including… Managing corporate social-responsibility efforts to build brand strength authentically."
The changing market provides opportunities for proactive retailers to adapt and thrive. The below table summarizes the implications of market trends:
| | |
| --- | --- |
| Trend | Implication |
| The shift to online shopping isn't likely to go away. | Retailers can take action with new strategies to more effectively compete for shrinking foot traffic. |
| Experience-driven environments are desired by shoppers. | In addition to focusing on safety and cleanliness, shopping environments need to be enhanced, and offer extra services. |
| Retail investors are evaluating ESG. | Retailers that take action on ESG initiatives will stand out and be more attractive to investors. |
Why ESG is a part of an effective strategy to adapt to market trends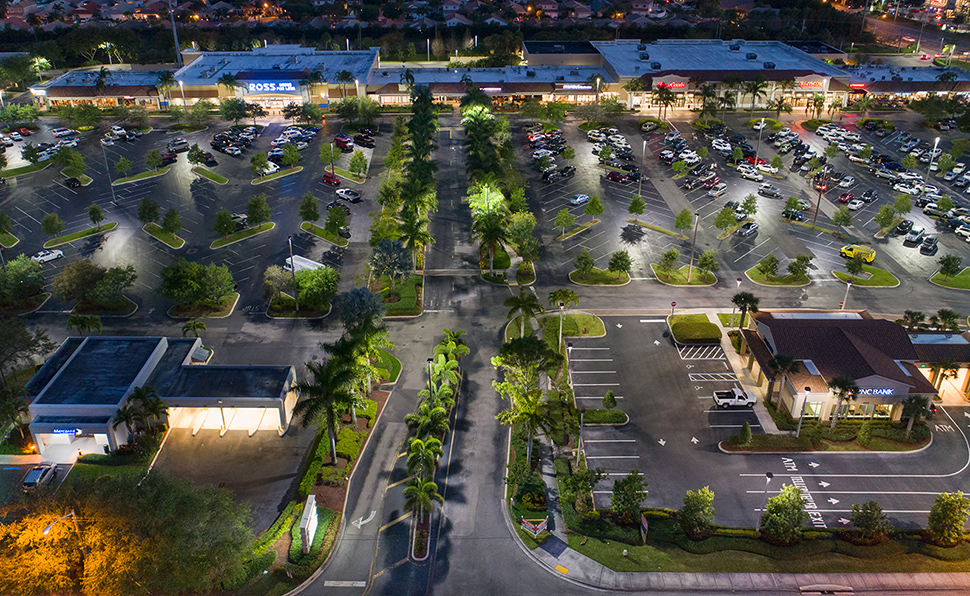 One commonality that can be found from these market trends and implications is sustainability. Aside from showcasing sustainability efforts to meet investor demands, energy efficiency and sustainability initiatives aid shopping center owners in adapting to consumer preferences and better competing in the market. According to WWD10, "Environmental Social and Corporate Governance is dictating a new management approach for fashion, beauty and retail industries."
To shoppers, sustainable environments are attractive environments. Sustainable solutions help shopping center owners meet the demand for clean and healthy environments that shoppers prefer amid market changes. Additionally, investing in sustainable solutions positions shopping center owners to better compete in the market and increase foot traffic by creating differentiated and desired experience-driven environments.
Realty groups are committing to ESG programs. A press release from Kite Realty Group11 stated that the company has established a formal ESG task force and policy. Another press release from Phillips Edison & Company12 shared corporate social responsibility accomplishments, including installing EV charging stations, upgrading HVAC, and upgrading exterior lighting to achieve significant energy reduction.
Noted in IBM Research Insights13, "Nearly six in 10 consumers surveyed are willing to change their shopping habits to reduce environmental impact." Top brands that include sustainability in their values will prefer retail spaces that support their ESG initiatives.
To withstand the pressure from shoppers, investors, and the competition, shopping center owners need ESG programs to be implemented and show results as quickly and efficiently as possible.
How to implement an effective ESG program
Simply making a statement about going green isn't enough. ESG programs need to be properly implemented to deliver the results that stakeholders demand. Common obstacles to implementing an effective ESG program include using locally-focused initiatives instead of a national strategy, not having a defined structure of responsibility, and lack of bandwidth. Working with an experienced ESG partner is a proven, effective method to overcome these obstacles and see faster, better results from ESG programs. A professional ESG partner with shopping center expertise can implement a centralized program for best results to save time and money, and meet investor expectations.
Learn more about How a Centralized Approach to ESG is Setting the Standard for Shopping Center Owners.
Leading retailers have entrusted multiple retail/shopping center projects to the SitelogIQ team, and have experienced increased revenues and higher foot traffic. With over 14 years of experience developing national lighting programs, the SitelogIQ team is dedicated to helping shopping center owners accelerate sustainability programs that help increase revenue, attract tenants, meet shopper expectations, deploy capital efficiently and effectively, and meet rising investor demand for sustainability.
For more information about how an accelerated energy management and ESG plan can add value to your shopping center and retail properties call us at 855.581.6464 or email CI_Shoppingcenter@sitelogiq.com.
Sources