3 Keys to Effective Energy Efficiency Programs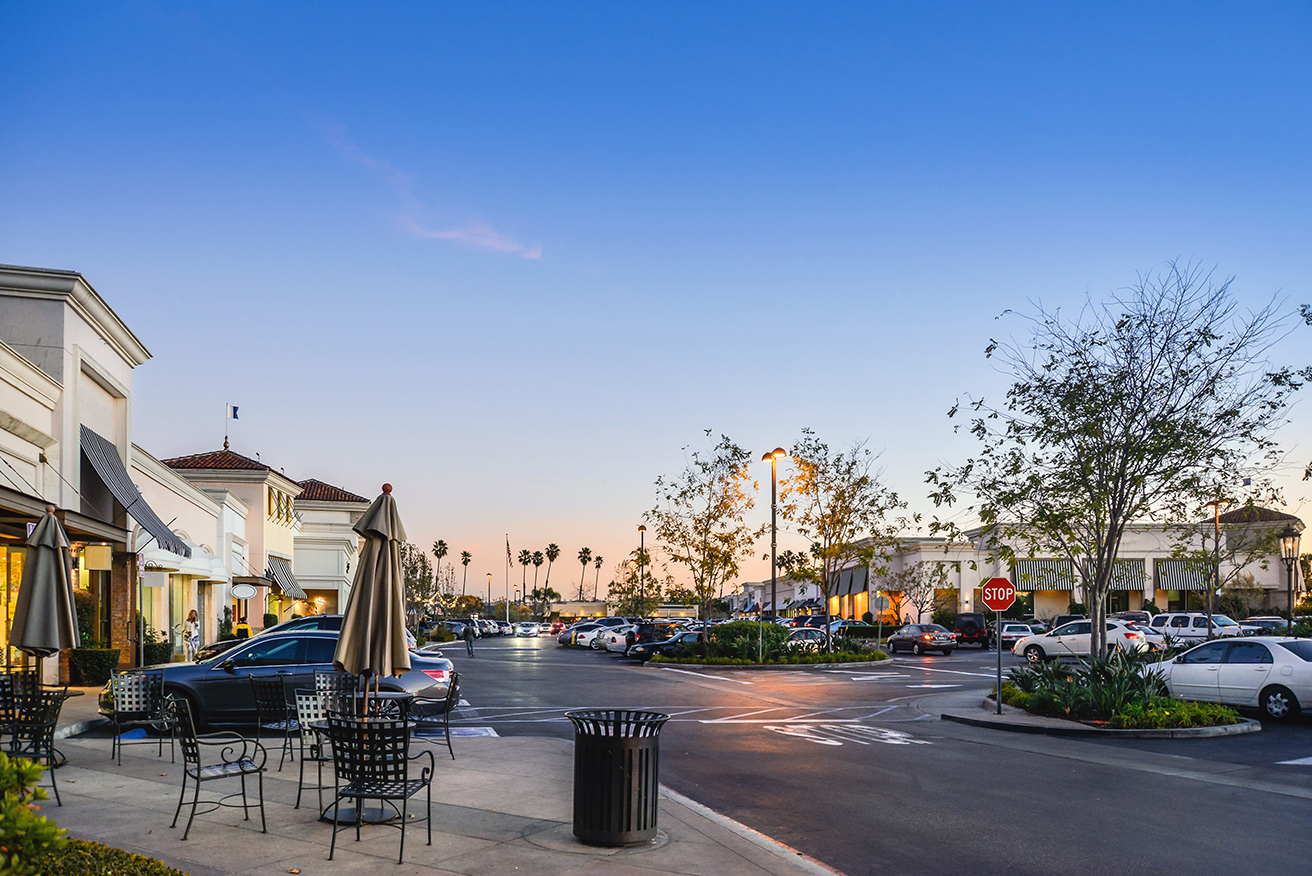 Contents
Introduction
Shifting landscape
The retail and shopping center landscape has been undergoing changes in consumer behavior including a shift to online shopping. Along with the increase in online shopping, analysts are noticing the success of omnichannel retailers – those with both a physical and online presence. With the massive upheaval and changed shopping behaviors in the pandemic such as self-checkout, contactless payment, curbside pickup, and increased use of delivery services, business is not continuing as usual. Investor preferences are also shifting, with an increased focus on sustainability. Pressure is on retail and shopping center owners and operators to reimagine and reinvent their physical locations in order to survive and thrive.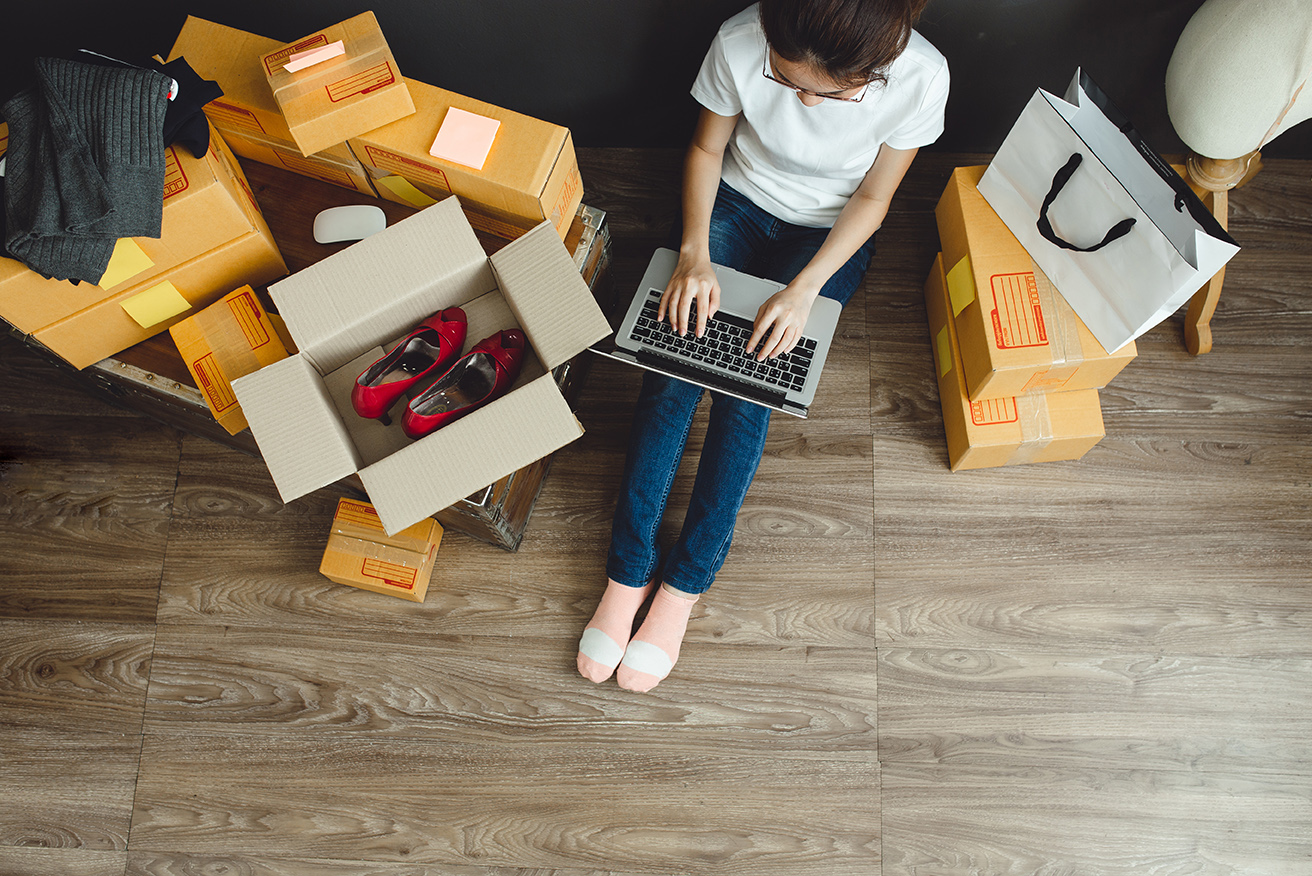 Providing an enjoyable, safe shopping experience
Focusing on the consumer experience is also essential as the retail landscape shifts. In the 2021 U.S. Real Estate Market Outlook for retail, CBRE says, "Brick-and-mortar stores will be valuable in delivering the physical experience and deeper engagement that consumers want." With the increase of online shopping, the bar is significantly higher for physical retail locations to cater to the demands and experiences that shoppers seek. Aesthetics, cleanliness and curbside convenience contribute to the success physical retail locations will have by creating unforgettable experiences that not only meet demands but exceed shopper expectations.
In addition to an engaging experience, shoppers and employees want to feel safe whether they are entering a retail property early in the morning or exiting later at night. According to Palamerican Security, "Parking facilities are the 3rd-most frequent place where violent crimes happen… In addition to violence, parking lots are hotbeds for vehicular theft, property theft from vehicles, and vehicle accidents." One of their parking lot safety tips is to provide ample lighting.
Lighting has always been an integral part of the retail shopping experience as well as an essential safety component. Well-designed lighting is a win-win for shopping centers: not only does it create a visually attractive shopping experience and increase safety; it also reduces costs and lessens environmental impact.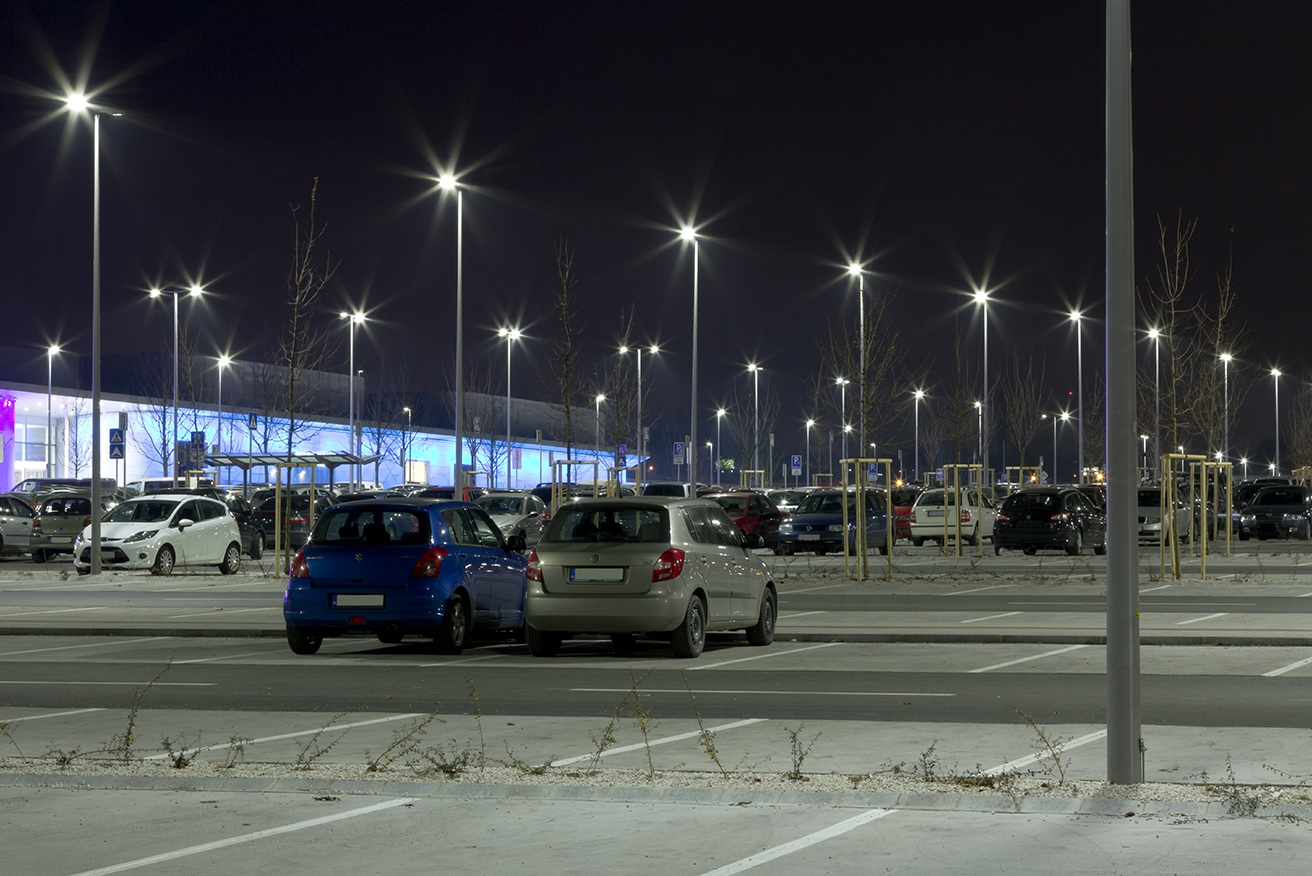 Meeting investor and consumer demand for sustainability
Even before the pandemic, investors and consumers were prioritizing sustainability. That trend has since gained momentum. The Forbes article 10 Commercial Real Estate Predictions for 2021 says, "The pandemic has reinvigorated structural trends that existed before, such as an increased focus on sustainability… According to IEA, a total of $240 billion was invested in energy efficiency across the buildings, transport and industry sectors in 2019. This trend will only intensify in 2021, as institutional commercial real estate investors will require tracking of ESG initiatives." According to Foreign Policy, in 2020 alone, 25% of all investor inflows have already gone to ESG funds (up from 1% in 2014), further proving the need to meet ESG preferences and demands of investors.
Consumers also care about the environment. The National Retail Federation State of Retail & the Consumer report from June 2021 says that green issues are on the rise, and talks about the citizen shopper who makes choices based on values. The NRF report spotlights sustainability, saying that, "77% of Americans feel it's important that companies take environmentally responsible actions."
As consumers and investors are increasingly demanding safer and more sustainable shopping experiences, there's an opportunity for strategic property owners and managers to out-maneuver competitors and preserve asset value through shrewd ESG and energy efficiency initiatives.
This ebook explains how retail and shopping center owners and operators can use a centralized ESG and energy efficiency program for cost-efficient, sustainable properties. The information provided includes how to overcome barriers to reaching ESG and energy efficiency goals and the benefits of using a centralized, accelerated approach.
Benefiting from a Centralized, Accelerated Approach
A centrally managed, accelerated ESG and energy efficiency program not only meets investor and consumer demands, it delivers ongoing advantages.
Freed-up staff time
With a centralized plan that looks out multiple years, individual regions or property teams aren't left with the burden of figuring out energy efficiency among other priorities. Projects are planned consistently by a national partner, with local input, executed according to a predefined playbook.
Higher-quality results
Scaled-up, nationwide programs can take advantage of centralized buying power and resources to deliver results that outperform smaller, scattered programs. Experienced planners and designers can implement shopping center energy efficiency best practices consistently across properties.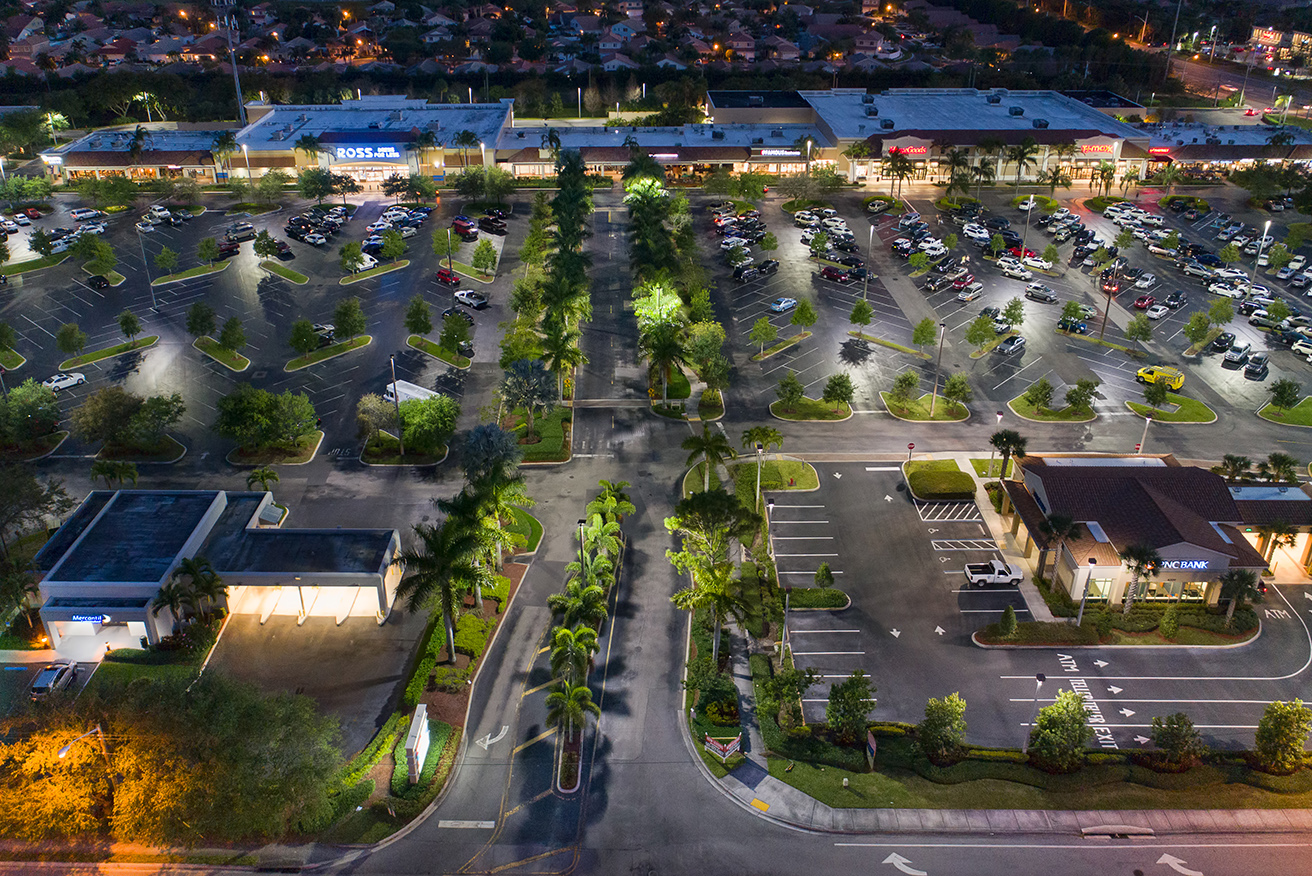 Added value for tenants
Properties with ESG initiatives and energy-efficiency programs in place stand out ahead of competitors. Big-name retailers often have their own nationwide, centrally managed programs for energy efficiency and lighting design, and work well with properties that follow the same approach.
Increased foot traffic and dwell time
Providing amenities such as EV charging stations can help increase traffic and dwell time. Commercial real estate leaders are noticing this trend. The largest retail REIT in the world, Simon Property Group, has been installing EV charging stations since 2011, and now provides over 1,000 stations at 120 locations in 20 states. An experienced energy management partner can help shopping center owners stay ahead of local incentives, navigate a complex set of EV charging options, and proactively add chargers across the portfolio to stay ahead of consumer demand.
Reduced utility costs
With a centralized program that's implemented quickly, operational cost reductions can start adding up right away. Energy-efficient, low-maintenance LED lighting, and smart irrigation controls are two examples of solutions that quickly reduce utility costs as well as maintenance costs, for ongoing monthly savings.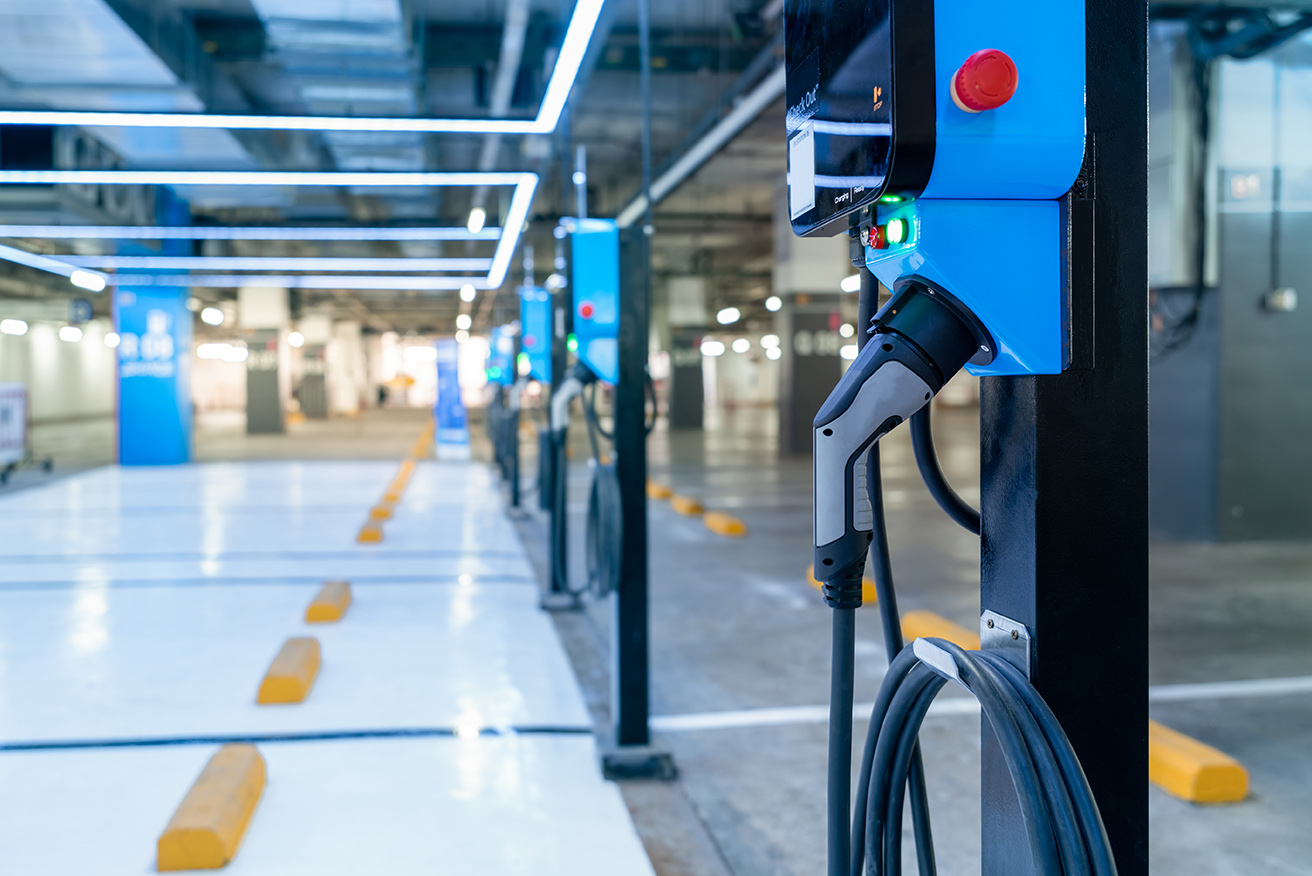 Understanding why traditional approaches fall short
While it's understandable that many shopping center owners and operators start with small, low-hanging fruit type projects; they often don't deliver the full potential of a more mature program. Here's why:
No centralized, long-term plan
Implementing small programs at a regional or even building level is often where shopping center owners and property managers start when looking to improve energy efficiency. Unfortunately, these scattered efforts lack the resources and framework of a centralized program, and typically don't deliver the highest level of potential results. Properties are being left out and costs are higher from a lack of procurement efficiencies which results in slow, costly rollouts. A well-designed centralized program can easily complete 50+ properties a year resulting in faster savings across multiple properties.
Holistic outcomes not used for decision-making
When energy efficiency projects are managed at a local or regional level, projects are often short-sighted and don't reach their full potential. For example, if inefficient lighting needs to be replaced by LEDs, simply replacing bulbs in existing fixtures would technically get the job done and reduce energy consumption. However, if the lighting were redesigned to take advantage of the capabilities of LED and to maximize safety as well as the shopping experience, the results would be much more impressive. And, with well-designed LEDs, fewer well-placed fixtures can often be used to further reduce capital spend and maintenance costs.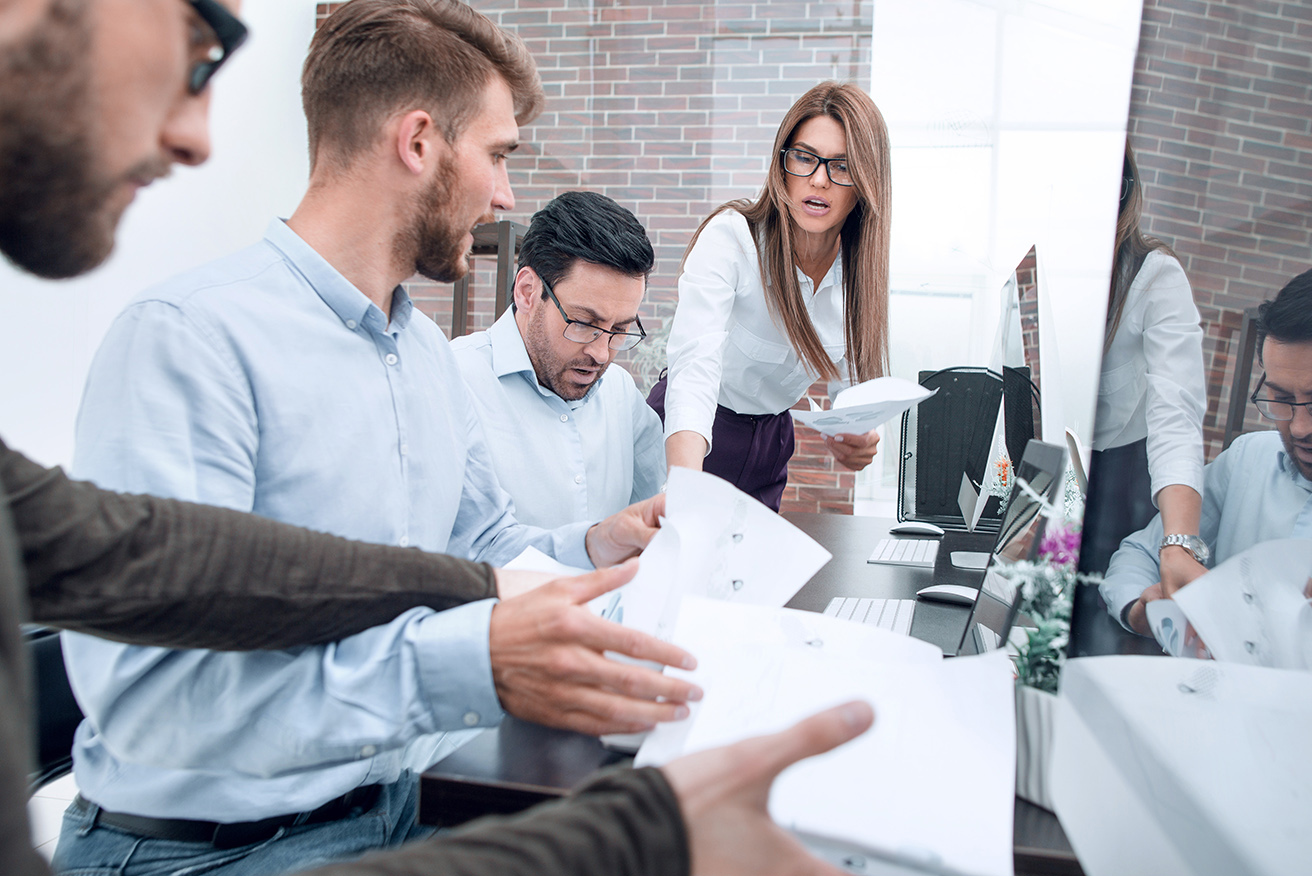 Don't be deterred by perceived barriers
Several misperceptions about energy efficiency and sustainability programs prevent retail and shopping center owners and property managers from shifting to a proactive ESG and energy efficiency program. Below are several myths and truths about portfolio-wide energy efficiency programs.
Myth: Meeting energy efficiency and sustainability goals is time consuming.
Truth: With a centralized plan and coordinated rollout managed by an experienced partner, projects are completed much faster than when they're done on an individual or regional basis.
Myth: It's impossible to sell the idea of ESG and energy efficiency internally and to management
Truth: An experienced partner can collect data that makes it easier to demonstrate the benefits of a centralized, accelerated program.
Myth: It takes a lot of legwork to manage providers.
Truth: By working with a national program partner, the burden of managing providers is removed from the regions. Corporate quality and design standards can also be more easily enforced with centralized program management.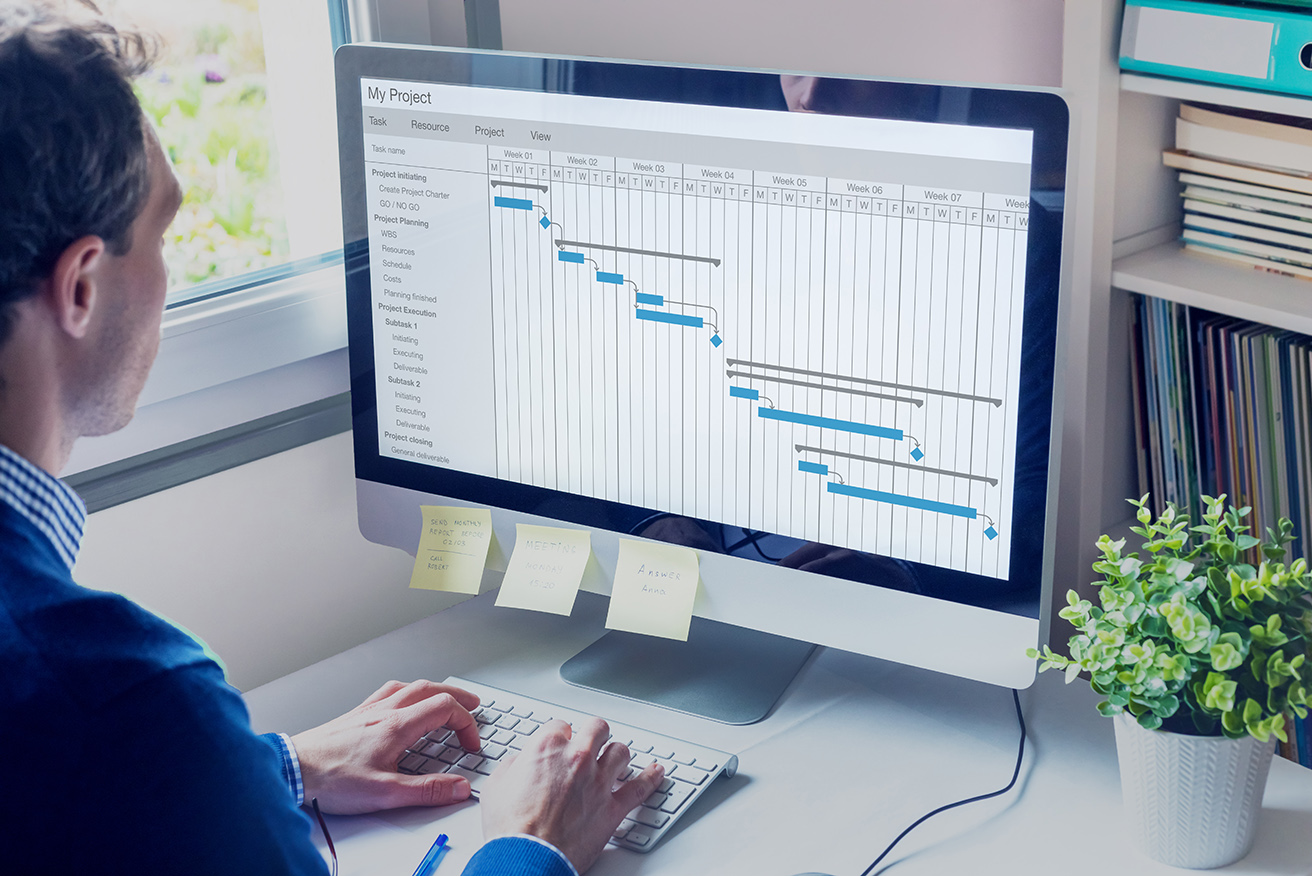 Myth: It's too hard to focus on energy initiatives when other initiatives are more pressing.
Truth: ESG and energy efficiency programs support the top-priority initiatives for retail and shopping center properties: reducing costs, attracting and retaining anchor tenants, increasing traffic, and satisfying investors.
Myth: We don't have the right resources in house to centrally control the program.
Truth: With a centralized program, current team members from different parts of the company are able to manage this program. With the backing of upper management and working with a capable partner who specializes in national program rollouts, any member within the company can take on this responsibility.
Myth: Energy efficiency projects need to be controlled by local teams
Truth: With a uniform playbook, the results are a more consistent and cost-effective program. The input from local teams and a strong partner provides the option to use local contractors familiar with properties for installation.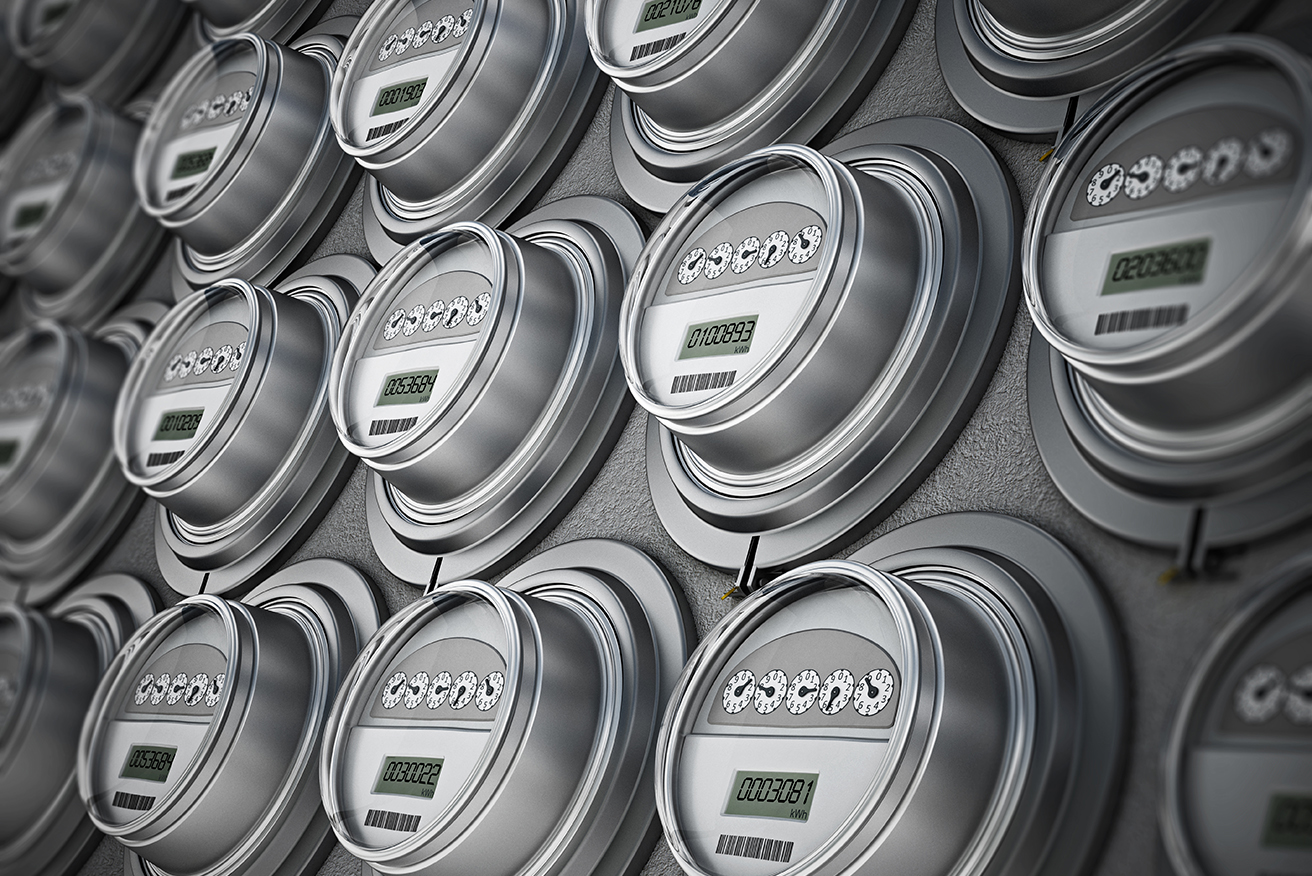 Incorporating the 3 Keys to a Successful Energy Program
1- Using a centralized approach
With the backing of a top-down mandate, centralized projects can be completed faster and show a better ROI than smaller, local initiatives. With a nationwide partner, material procurement is consolidated, resulting in savings up to 20% or more.*
Then, the utility and maintenance savings from energy efficient lighting and better water management add up month after month. Faster energy efficiency implementations start reducing operating costs as soon as possible.
The hbr.org article Energy Strategy for the C-Suite stresses the importance of a centralized approach: "An energy strategy will be hard to implement without explicit engagement from the CEO and a clear governance structure… The CEO mandate typically begins with a commitment—within the company, initially—to make energy strategy central to the firm's mission and competitiveness."
*Based on SitelogIQ's experience from 10,000+ projects.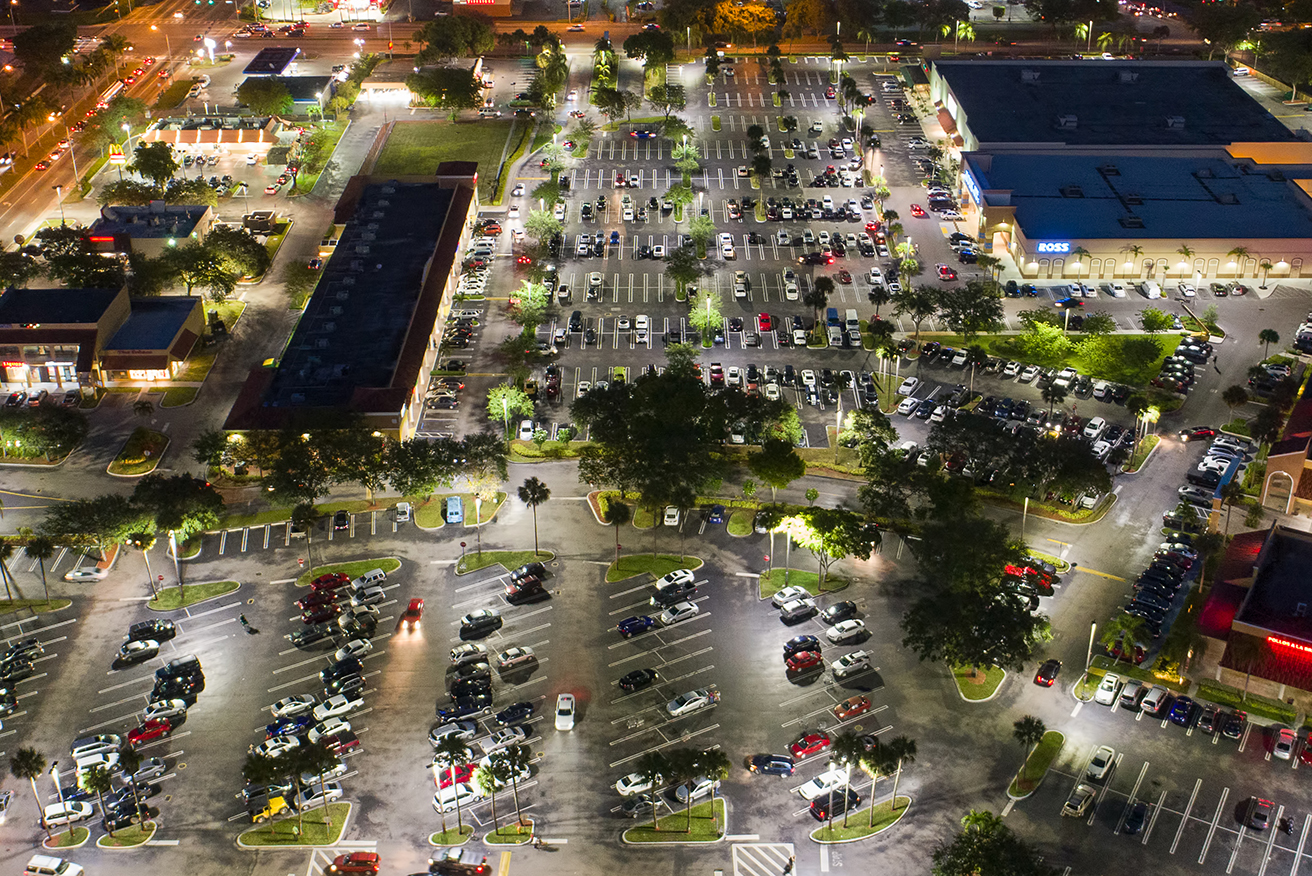 2 – Making goal-based decisions
A root cause of some programs that deliver disappointing results is the lack of long-term thinking and holistic goals. Limiting an ESG initiative to selecting solutions with low initial costs typically won't deliver impressive results. It's important to work with a specialist who considers a more comprehensive framework, such as safety, environmental responsibility, total cost of ownership and enhancing the shopping experience.
Instead of looking at simple one-for-one replacements, work with a partner who has design expertise to test the efficiency of multiple equipment options and run photometric designs to ensure optimal results. Consider moving away from outdated approaches such as time irrigation and leverage intelligent technology to control water and energy usage. Then, better decisions can be made throughout the process, resulting in higher-quality results that are consistent across properties.
"By having an experienced lighting specialist design the exterior lighting of a shopping center instead of a local electrician using direct replacement, owners can typically save 40-50% on overall project costs."

Seth Guiler, Solution Development Engineer, C&I Division, SitelogIQ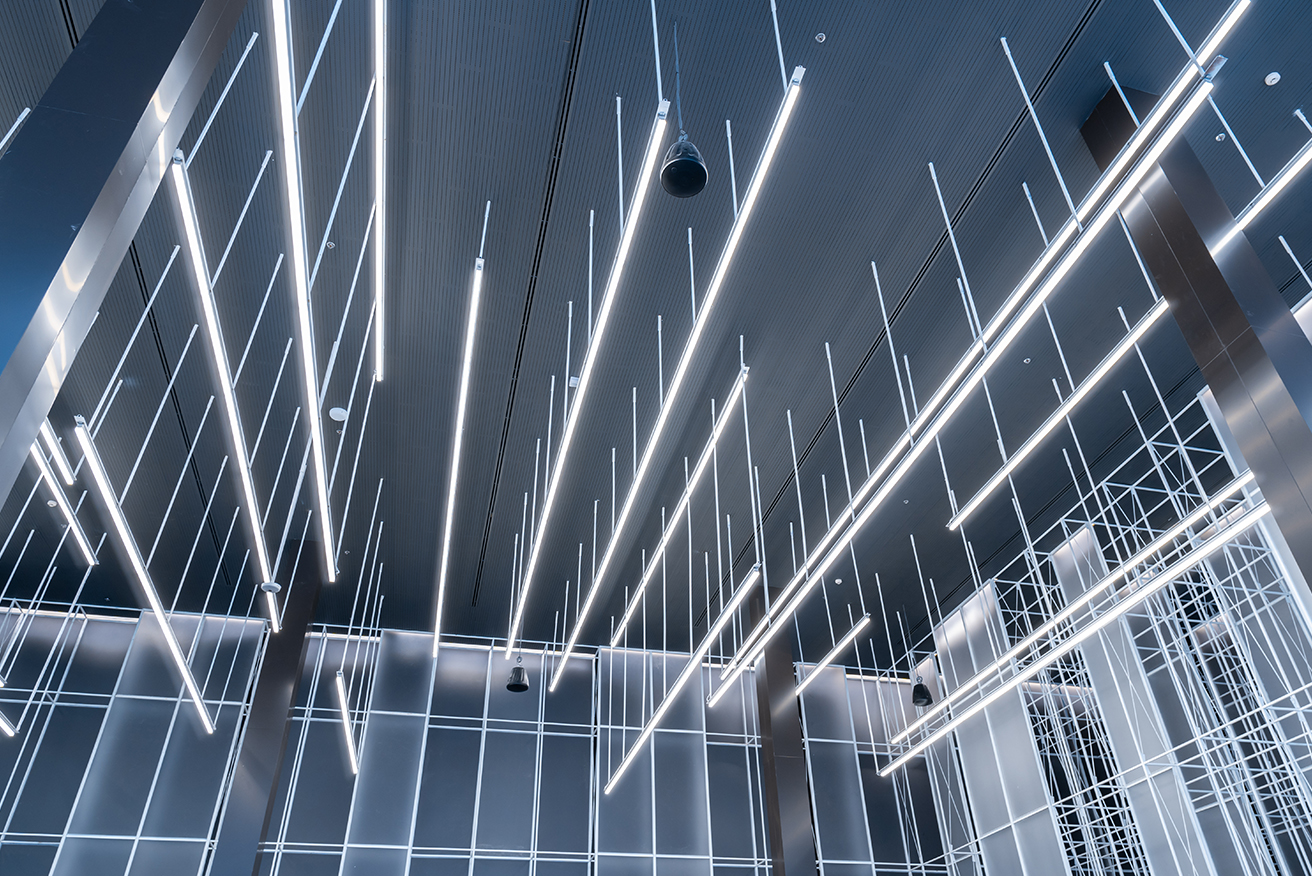 3 – Tracking and reporting results with full transparency
With a robust tracking system built into your energy program, you can analyze and present meaningful ESG and energy efficiency data. Progress reports are readily available for different stakeholders, with savings expressed in dollars per month or as a percentage reduction compared to previous years, environmental impact, etc.
Tracking your program history and showcasing sustainability efforts to investors establishes a solid level of trust with decision-makers. Being transparent about how program money is being spent, where course corrections were made, and where savings are adding up shows stakeholders what's going on at all properties included in the program.
COMMUNICATION TIPS:
Set up reporting ahead of time and collect data as you go
Connect project metrics directly to ESG goals
Choose partners who provide you with good data and reports
For shopping center owners and managers at the initial stages of implementing an energy efficiency program, taking steps toward an intermediate level could include increased data collection for better decision-making, and implementing best practices and standards.
Consider creating a separate pool of capital to fund sustainability upgrades. Moving from a regionally or individually controlled energy efficiency program to a nationally managed program is usually a matter of getting buy-in from decision makers. Present the advantages of implementing a nationwide program to help decision-makers make the best choice. For property owners and managers at the initial stages of implementing an energy efficiency program, taking steps toward an intermediate level could include increased data collection for better decision-making, and implementing best practices and standards.
Demonstrate how not centralizing leaves money on the table
A common, traditional approach to energy efficiency is to implement small changes on a property-by-property basis, keeping initial expenses low, and moving forward slowly with minimal investment. There are several problems with this approach, including slow progress, lost savings, and compromised quality. Every month that energy efficiency programs are delayed results in higher than necessary operational costs.
After determining your starting point, a program partner can provide you with relevant figures for a potential cost savings scenario that can help you show the importance of using a centralized plan.
Show how a successful program includes more than cost savings
The benefits of a well-managed ESG and energy efficiency program aren't just financial. Use long-term, corporate goals to demonstrate how the right program can help meet investor and consumer demand for sustainability, provide safe and enjoyable shopping experiences, and preserve asset value.
A customized presentation prepared by a national partner can help illustrate the specific ways that a centralized ESG and energy efficiency program benefits retail properties and shopping centers.
Explain how an experienced implementation partner adds value to the project
A partner that has a proven track record of rapid rollouts can ensure that plans translate into action so you benefit from energy efficiency upgrades as soon as possible. Experts can slash project time by relying on nationwide networks and resources to complete projects on time. And, warranty and after service support can be instrumental in preserving value.
About SitelogIQ
SitelogIQ delivers turnkey energy efficiency and property improvement programs that transform built environments and reinforce the sustainability, financial, and resiliency goals of facility teams and corporations across the U.S.
What we offer:
A centralized project approach that has helped our clients achieve energy and operational savings equivalent to more than $1 billion.
Nationwide expertise
Implementation expertise to see projects through to completion.
91% of clients would recommend SitelogIQ
The SitelogIQ team's experience includes:
950+ energy efficiency solution implementations at shopping center sites across 12+ states
14+ years improving shopping center energy efficiency
2-4 year average payback for clients
Learn how an accelerated energy management and ESG plan can add value to your shopping center and retail properties.
ASK US FOR AN EXPERT ASSESSMENT
CALL US AT 855-581-6464
Subscribe for Updates from SitelogIQ!